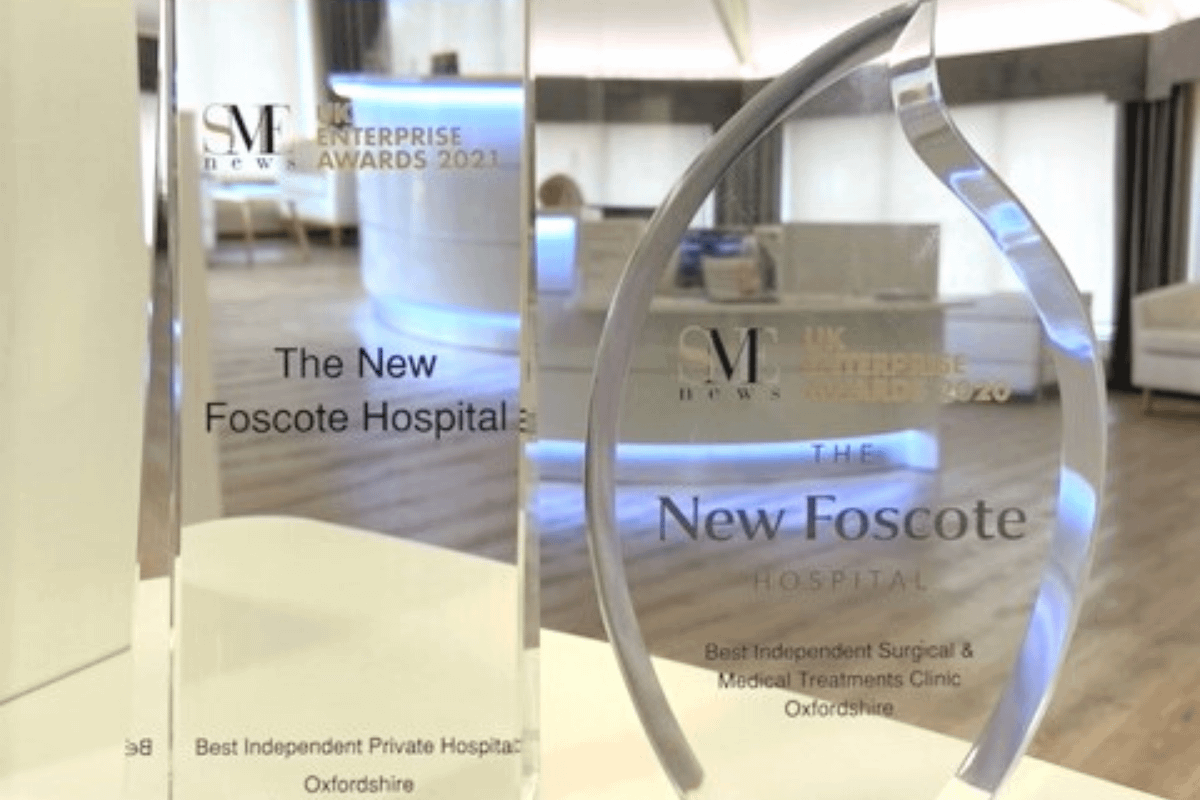 Best Independent Private Hospital In Oxfordshire
The New Foscote Hospital has won an award from SME News UK Enterprise awards 2021, for the Best Independent Private Hospital In Oxfordshire for the second year running.  We were delighted to have won this award last year in 2020 and we are proud to share this news once again, one year later, as our staff are continuing to provide excellent healthcare and continue to work in partnership with the NHS to support their backlog of patients and decreasing waiting times for crucial treatment needed by NHS patients.
During this time, we have treated well over 4,000 NHS patients who have needed surgery, provided Covid tests for those who were visiting for one of many treatments we provide and those who needed to travel and we have completed over 100 Greenlight laser prostate surgeries, performed by our own expert Consultant Urological Surgeon, Mr Alan Doherty. Our amazing hospital team have been able to achieve so much, all whilst maintaining The New Foscote Hospital's COVID-free, green site status.
We are delighted that our staff have been recognised for their hard work and determination as we continue to provide our patients with the highest quality care.
The awards are scheduled yearly and we are extremely thankful for those who voted for The New Foscote Hospital.