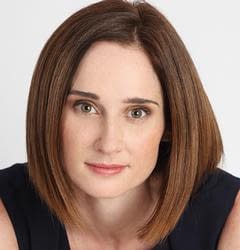 Dr Alissa Walsh
Consultant Gastroenterologist
Sub-Specialities
Endoscopy
Inflammatory bowel disease
Training & Background
Qualifications:

FRACP, MBBS, DPhil

Year first qualified :

1999

GMC number :

4670393

Main NHS base:
Dr Walsh completed her gastroenterology training in Australia and was awarded her consultancy from the Royal Australian College of Physicians in 2006. In 2007-2008 Alissa was a Clinical Fellow at the John Radcliffe Hospital.
From 2008 Alissa was the Head of the Inflammatory Bowel Disease Unit at St Vincent's Hospital in Sydney.
In 2018 Alissa completed a PhD at the University of Oxford, focusing on Inflammatory Bowel Disease. She has subsequently become part of the Consultant Gastroenterology team at the John Radcliffe Hospital.
Dr Walsh is renowned for being a leader in her field and is a compassionate doctor who delivers the best quality of care for her patients.
Research & Teaching
Dr Walsh also has an interest in teaching and is an Associate Fellow at Green Templeton College, University of Oxford.
Her clinical and research interests focus on patient-reported outcomes, remote monitoring for chronic disease, disease activity indices and faecal transplantation.
Professional Memberships
British Society of Gastroenterology
European Crohn's and Colitis Organisation