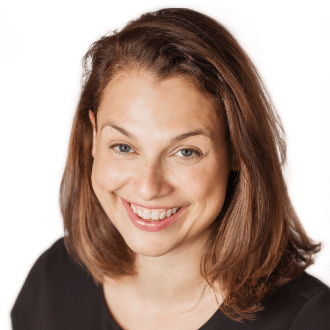 Dr Elizabeth Bird-Lieberman
Consultant Gastroenterologist
Sub-Specialities
Endoscopy
Bowel cancer screening
Barrett's oesophagus
General gastroenterology
Training & Background
Qualifications:

MB BChir PhD (cantab) MRCP

Year first qualified:

2000

GMC number:

4764984

Main NHS base:

Oxford University NHS Foundation Trust
Dr Elizabeth Bird-Lieberman (MB BChir, PhD Cantab, FRCP) is a Consultant Gastroenterologist at the Oxford University Hospitals NHS Trust. In addition to working in general gastroenterology, she has a specialist interest in early detection and prevention of cancer within the gastrointestinal tract. Within this role, she is a clinical specialist in diagnostic and therapeutic colonoscopy and is a nationally accredited Bowel Cancer Screener.
Dr Bird-Lieberman graduated from the University of Cambridge in 2000. While training in General Internal Medicine and Gastroenterology she achieved a PhD from the University of Cambridge (2010) and following completion of specialist training took up a post as Clinical Lecturer in Translational Medicine and Therapeutics in Cambridge before taking up a consultant post at Oxford University Hospitals in 2013.
Dr Bird-Lieberman is a member of the British Society of Gastroenterology Clinical Standards and Services Committee and Endoscopy Research Groups and she is heavily involved in teaching medical students and the teaching of endoscopy to the next generation of endoscopy specialists.
Dr Bird-Lieberman is renowned for being an empathic and strong communicator who focuses on providing the best possible care to her patients.
Research & Teaching
Dr Bird-Lieberman's academic interest is in the early detection of gastrointestinal cancers. She is an honorary Senior Clinical Lecturer at the University of Oxford. Her PhD thesis focused on the early detection of oesophageal cancer through molecular imaging and biomarker development and she continues to work on early cancer detection throughout the gastrointestinal tract. Dr Bird-Lieberman is an Associate Editor for Digestive Diseases and a member of the BSG Endoscopy Research Committee.
Some Key Publications
Molecular imaging using fluorescent lectins permits rapid endoscopic identification of dysplasia in Barrett's esophagus.
Population-Based Study Reveals New Risk-Stratification Biomarker Panel for Barrett's Esophagus.
Randomised crossover study comparing efficacy of transnasal endoscopy with that of standard endoscopy to detect Barrett's esophagus.
British Society of Gastroenterology guidelines on the diagnosis and management of Barrett's oesophagus.
Electronic imaging to enhance lesion detection at colonoscopy.
Professional Memberships
Fellow of the Royal College of Physicians
Member of the Britsh Society of Gastroenterology Clinical Standards and Services Committee
Joint Advisory Group Accredited National Bowel Cancer Screener