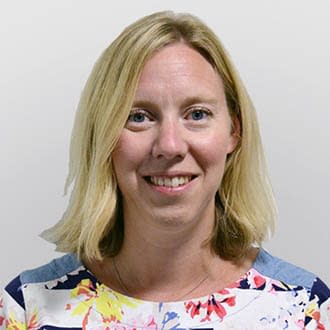 Miss Claire Bailey
Consultant Gynaecologist
Sub-Specialities
Vulval Skin Disorders
Vulval Pain Syndromes
Psychosexual Medicine
Vaginal discharge
Abnormal Smear Tests
Bleeding with sex
Traumatic childbirth
Training & Background
Qualifications:

MBBS MRCOG MIPM

Year first qualified :

2003

GMC number:

6077030

Main NHS base:

Birmingham City Hospital
Claire graduated from St. Bartholomew's and The Royal London Hospital in 2003. She commenced training in obstetrics and gynaecology in London and later moved to the Midlands. Claire has completed advanced training in the management of vulval conditions and now runs a specialist service for vulval disease in Birmingham. She has a particular interest in caring for women with vulval pain syndromes and those experiencing painful sex. Claire recognised the value of working in a holistic manner within the speciality of vulval disease and began training with the Institute of Psychosexual Medicine. She now holds a Diploma and Membership with the Society.
Claire also specialises in abnormalities of the vagina and cervix.
Research & Teaching
Claire is passionate about promoting women's health. She regularly lectures to health professionals, both locally and nationally. Claire has written in magazines, newspapers and appeared on the radio to raise women's awareness of vulval problems and emphasising the importance of cervical smear tests.
Claire is the founder of the West Midlands Vulval Group – a multidisciplinary team that meet to discuss complex vulval cases from the region.
Professional Memberships
Council Member of the British Society for the Study of Vulval Disease
Member of the British Society for Cervical Pathology
Member of The Institute of Psychosexual Medicine
Member of The Royal College of Obstetricians and Gynaecologists