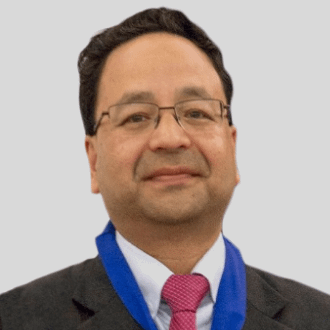 Mr Shabin Joshi
Consultant Spinal and Neurosurgeon
Sub-Specialities
Brain Tumours
Spinal Tumours
Degenerative spine disorders
Epidural injections
Head injury
Hyperextension
Hyperflexion of spine (whiplash)
Neck pain
Spine intervention
Facial pain
Hydrocephalus
Peripheral nerve blocks
Back pain
Facet joint injections
Training & Background
Qualifications:

MBBS FRCS (Ed) FRCS (SN)

Year first qualified:

1993

GMC number:

4692777

Main NHS base:

University Hospitals Coventry and Warwickshire
Mr Joshi trained in London where he held posts a as a specialist registrar at the National Hospital for Neurology and Neurosurgery (Queen Square), Barts and the London Hospitals. He went on to complete a neurosurgery fellowship at John Radcliffe Hospital, Oxford.
Mr Joshi trained in minimally invasive techniques at several centres in the USA and Europe. He has interests in bone cement injections in osteoporotic and tumour related spine fractures or pain relief and immediate mobilisation. He is also interested in (keyhole) percutaneous procedures for spinal surgery to facilitate rapid recovery and early return to normal daily functions by preserving normal anatomy and reducing post-operative pain. He has been involved in artificial disc replacement in spinal surgery to maintain motion and minimise adjacent discs degeneration.
Research & Teaching
Mr Joshi has published and presented nationally and internationally on a number of specialities including brain tumours, spinal pathologies, minimally invasive cranial and spine operations, head injuries and spine trauma.
He has featured in three-dozen peer-reviewed journals, including six first-author original articles.
Whilst training in London, Mr Joshi performed landmark clinical studies and presentations on endoscopic pituitary surgery, bone cement injections in collapsed vertebrae and minimally invasive spinal fusion.
Mr Joshi is an examiner for MBBS, MRCS and FRCS (SN) exit exams. He is also a clinical tutor, EAG chair for brain tumours for the West Midlands and Lead for management of complex pain.
Professional Memberships
Society of British Neurological Surgeons
Royal College of Surgeons Edinburgh
British Medical Association