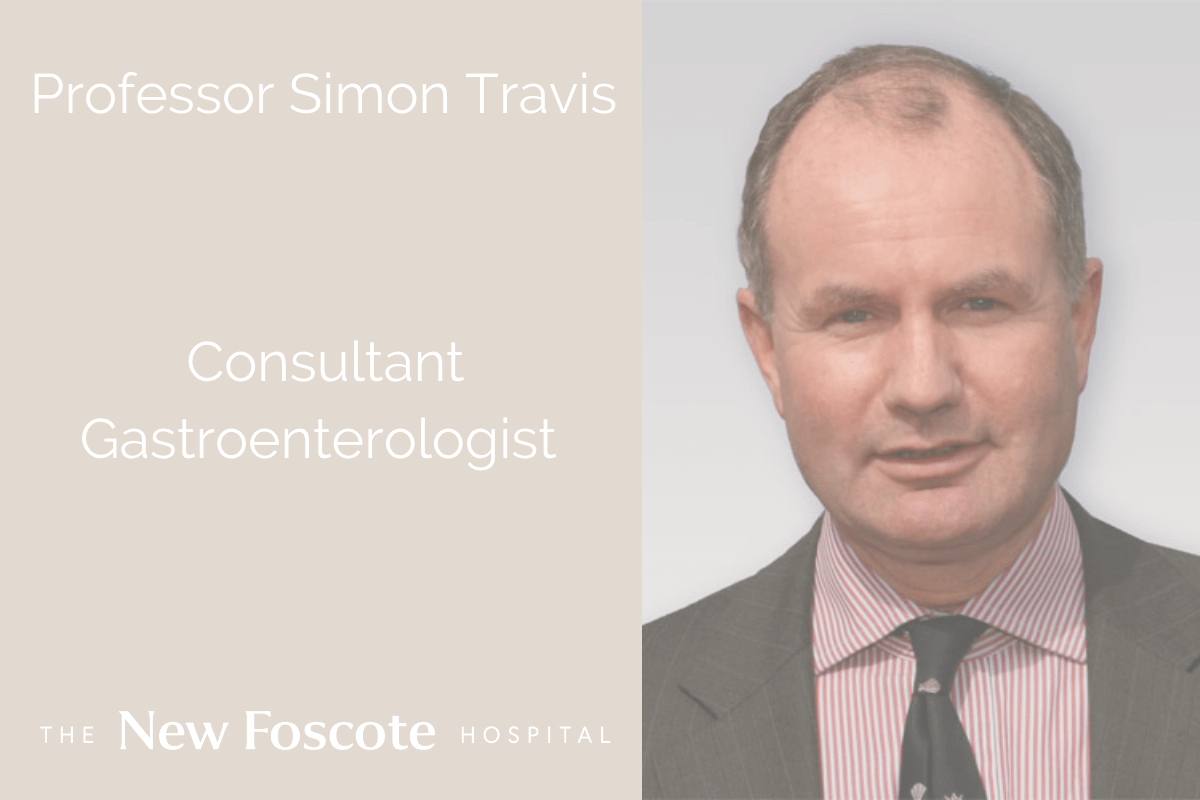 Professor Simon Travis
The New Foscote Hospital is delighted to welcome one of the UK's leading gastroenterologists, Professor Simon Travis, to the endoscopy team.
He is the Past-President of the European Crohn's and Colitis Organisation (ECCO) and was voted top doctor by the patient group ForCrohn.
Professor Travis specialises in Crohn's disease, ulcerative colitis, colonoscopy, upper gastrointestinal endoscopy, malabsorption and flexible sigmoidoscopy as well as a wide range of treatments for conditions affecting the gut. His clinical and research interests focus on patient-reported outcomes, clinical prediction, novel therapy and endoscopic assessment in inflammatory bowel disease, bringing a wealth of knowledge and expertise to our endoscopy team.
Professor Travis is available to see patients every Thursday afternoon.
If you would like to learn more about Professor Simon Travis, or any of the treatments we offer at The New Foscote Hospital, do not hesitate to get in touch with us on 01295 252281 or email us on appointments@foscote.hospital.