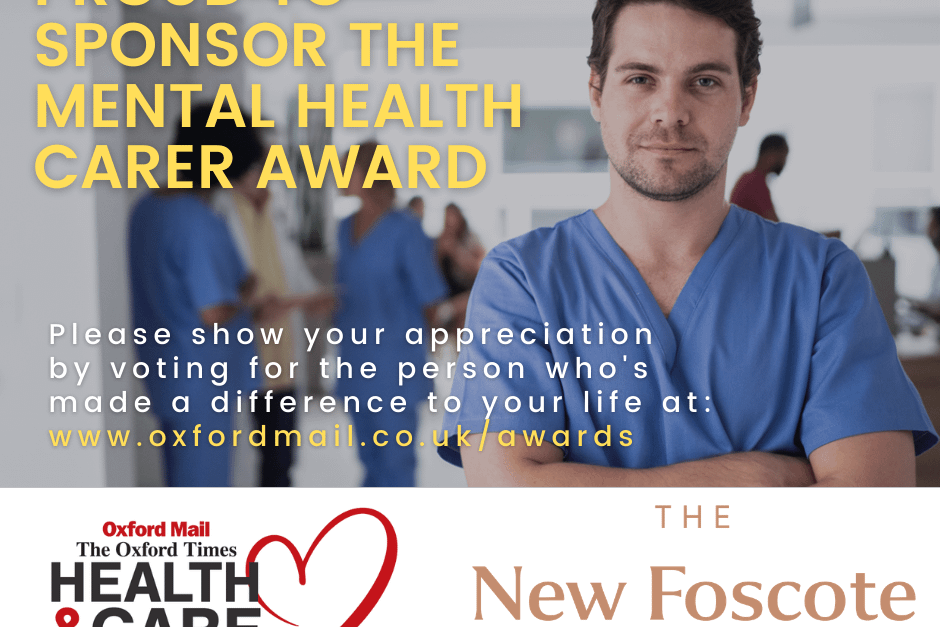 The Oxford Times Health & Care Awards
We are proud to be supporting the Oxford Mail Health & Social Care Awards and sponsoring the Mental Health Carer Award, because we feel strongly that we want to recognise the impact of the pandemic on people's mental health, and the tireless efforts of those working in mental health and social care.
The aim of the award is to focus on those who have gone above and beyond with their care during the Covid pandemic as mental health is seen as a vital component to overall health. Celebrating teams and individuals who have helped improve many people's lives throughout Oxfordshire.
Nominations will be taken from 26th February – 31st March.
The finalists will be announced on 23rd April.
The awards will be broadcast on 21st May.