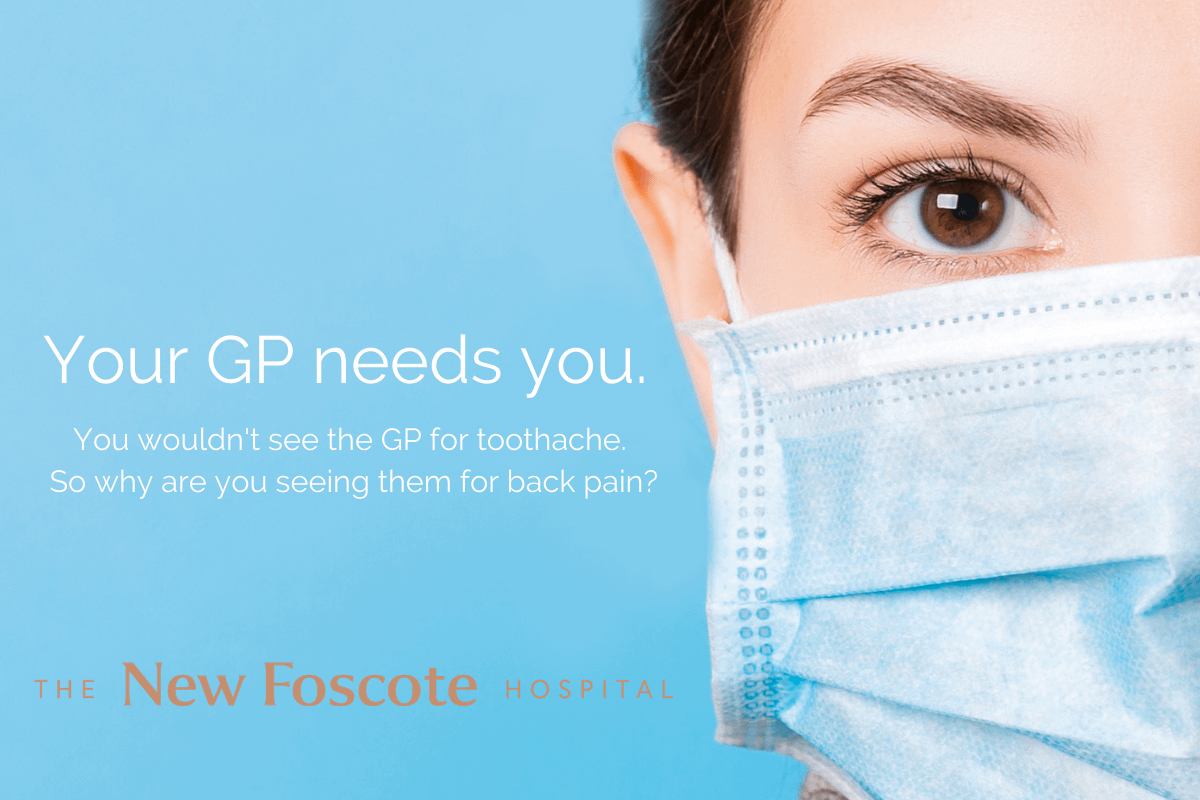 Understanding the services available to you
We all know that GPs are facing massive pressures, and have been since before the COVID pandemic crisis. It is often very hard to get through to receptionists, let alone make a timely appointment. GPs are facing an ever-increasing population, combined with the multiple complex conditions that many of now live with, especially as many of us are living longer. You can help to ease pressure on GPs by understanding what services are available to you, and by going to the right service first.
Did you know that you can see a hospital physiotherapist without a GP referral? Physiotherapists are trained musculo-skeletal healthcare specialists who can see you, without referral, from the first day of pain onset. For everything from back and neck pain, joint pain, tendonitis, sports injuries and more. Much like going straight to the dentist for your toothache, going straight to see a physiotherapist for your muscular pain, skeletal pain or sports injury can save you a lot of time – and help to keep GP appointments free for those who need it most.
At The New Foscote Hospital in Banbury, the in-house physiotherapy team are highly-trained and experienced HCPC-registered Chartered Physiotherapists, who are experts in treating musculoskeletal, orthopaedic and neurological conditions, sports injuries, continence and women's health issues and occupational health and ergonomic problems. The team are dedicated to their patient's physical health and wellbeing, ensuring every patient can reach their individual goals. Treatments include manual therapy, exercise therapy, shockwave therapy, acupuncture and rehabilitation, or a combination of these to promote healing, prevention of injury and promotion of health and fitness. They can also provide virtual consultations in some cases as well as corporate offers such as virtual DSE assessments for staff working from home.
If you're suffering with pain or a niggling injury, don't wait to see your GP – get the right treatment, at the right time -first time. You can find out more about The New Foscote Hospital's physiotherapy team, or make an appointment by calling 01295 252 281 or emailing appointments@foscote.hospital  #PhysioFirst