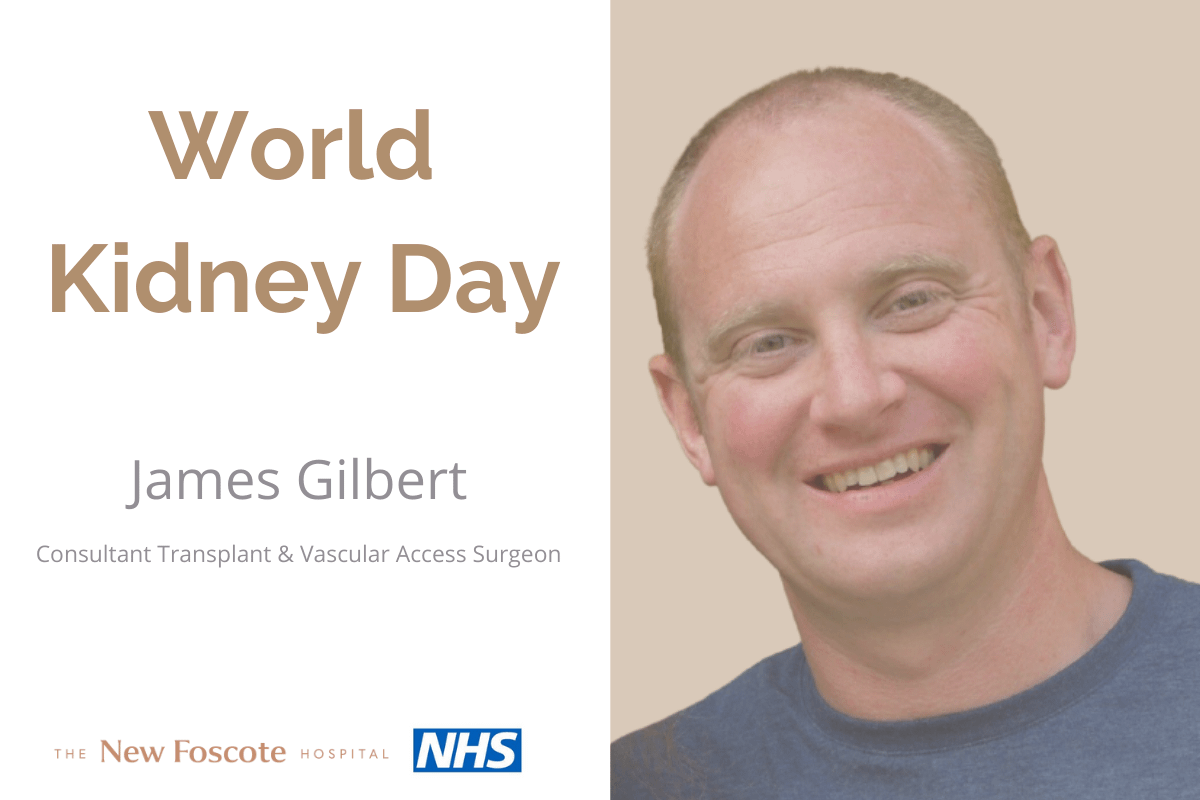 World Kidney Day
World Kidney Day is a global campaign aimed at raising awareness of the importance of our kidneys to our overall health. Our kidneys are important as they remove toxins, excess water and waste products as well as being fundamental in regulating blood pressure.
Being diagnosed with chronic kidney disease means an individual will experience progressive loss in kidney function over a period of months or years. This happens when nephrons are damaged and stop working, for a while the healthy nephrons can take on the extra work but if the damage continues more and more nephrons shut down.
During the pandemic, we have been able to assist the NHS to carry out vascular access surgeries for pre-kidney dialysis patients. It is a crucial procedure that patients need in order to receive their dialysis and we were delighted to be able to allow Mr. Gilbert and his team to continue making a difference to each and every patient during this difficult time.
Mr Gilbert specialises in kidney and pancreas transplantation, as well as vascular access surgery. He currently leads the dialysis access and pancreas transplant programs and in 2013 he inserted Europe's first HeRO graft. He is now responsible for all the trainees that rotate through the Oxford Transplant Centre and is fundamental in training both undergraduate and postgraduate candidates.
The New Foscote Hospital is proud to have treated over 3,000 NHS patients since the start of the pandemic.