The New Foscote Hospital
A private hospital in Banbury, Oxfordshire, where recognising that every patient is unique makes medicine work.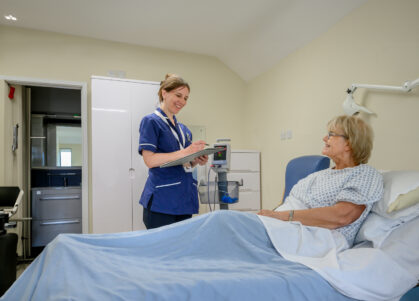 Departments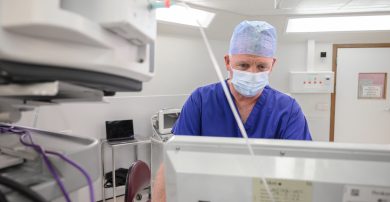 Specialist facilities ensure that treatment is available across the field of medicine, to offer our patients complete support:.
Hospital Departments
Tests & Scans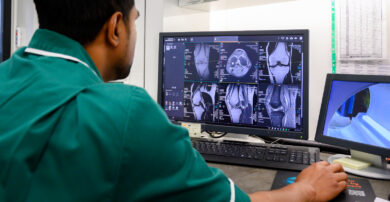 On site access to MRI, ultrasound, x-ray and more brings prompt diagnosis. The key to good treatment and speedy recovery:
Medical Tests & Scans
About Our Hospital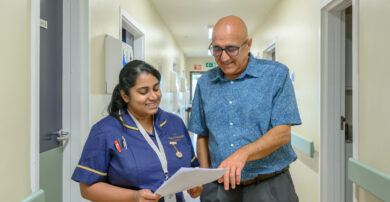 Learn more about patient care, from private rooms and dedicated staff, to the benefits of a supportive management team:
A Professional Hospital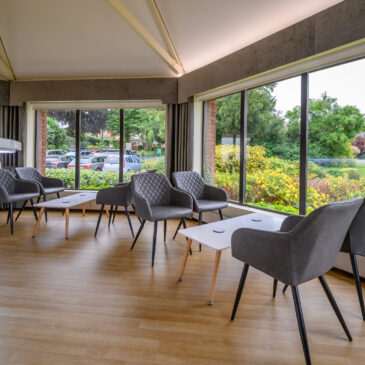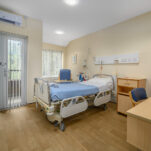 An Exceptional Environment
Clinical excellence should be part of high quality private healthcare. Our team provide this but more is required for a hospital visit, to set aside any stressful feelings and help with recovery.
Good communication leads the way, to keep patients well informed. Staff are chosen due to their experience and an ability to relate to patients, from understanding medical needs, to how detail can matter:
Private consultation and visitor friendly accommodation.
Newly refurbished, state of the art surgical theatres
Every facility in house, from physio to a fine kitchen.
Providing good food matters, as do exceptional levels of cleanliness and our pleasant garden setting. The best medical care leads the way but if you feel comfortable and relaxed, a better outcome follows.
Supporting Patients
The New Foscote Hospital provides treatment to insured, or self pay patients, across Oxfordshire and beyond. You can often self refer, or we welcome referrals from GPs and work with local practices.
They appreciate the quick access to diagnosis and treatment the New Foscote offers their patients. If this requires ongoing care, our team understand that patients may want others to be considered.
Friends, or family can attend consultations if you wish.
On site parking and visitors welcome for much of the day.
Tea and coffee are freely available, or a meal for guests.
Knowing that those around you are being taken care of is one less concern. They will be able to see that you are receiving the best possible support, from all our staff and experienced specialists.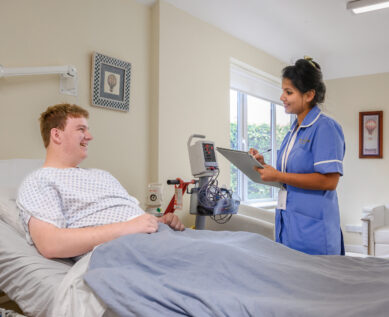 We accept both insured & self-pay patients
Consultant Led Private Clinics
Short waiting times, good medical facilities and a friendly environment are a great start. To truly make this work for patients, you need to add in uncommon levels of skill and experience.
The team of specialists at our Oxfordshire private hospital are renowned consultants and consultant surgeons. From your first visit, to however many stages of care you need, they are there to support you.
Almost every medical discipline you could imagine is represented, creating an opportunity for knowledge to be shared where this will benefit patients. Far better than waiting for critical input.
Our consultants enjoy their time at the New Foscote, from working with colleagues and staff they trust, to accessing facilities they value. Above all, they are pleased to know their patients will be looked after.
Our Consultants
For a consultation, a medical procedure, or surgery, a team of over 50 specialists offer the finest standards of professionalism and care.
The Akessa Healthcare Group
The New Foscote Hospital in Banbury is part of a group of leading medical facilities including:
A centre for the treatment of oral and facial conditions.
Specialists in neurological, spinal and orthopaedic care.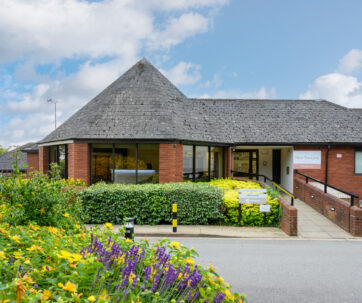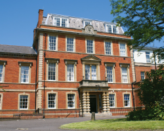 Speak to our team today
Get in touch to book an appointment, for further information, or to ask any question you wish. All contact is handled securely and confidentially.
"*" indicates required fields