Our Management Team
Bringing a wealth of experience, to create an efficient yet truly caring approach to medicine.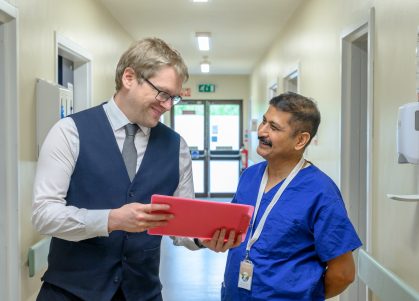 Leading The New Foscote Hospital
To ensure each patients receives timely, high quality care and the people providing this have every facility they need..
The Right Environment
If staff are content, this transmits to patients and helps with recovery. Part of building an ethos where success becomes natural.
Meeting Core Needs

Having fine food prepared on site matters, along with cleanliness, good timekeeping and staff retention. Basic yet key management functions, along with tasks of greater complexity.

Inspiring Change

The input good manangers bring can directly impact medical procedures. By using their skills to make pathways simpler but effective and encouraging others to do the same.

Creating Continuity

Finances need to be controlled, equipment be up to date and efficient, the right staff be there at every stage. All ways that our management team directly contribute to patient care.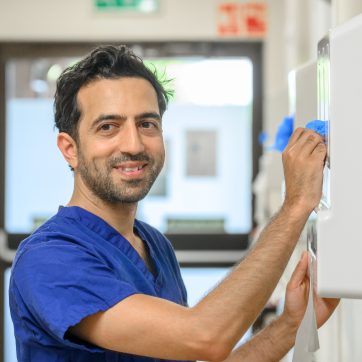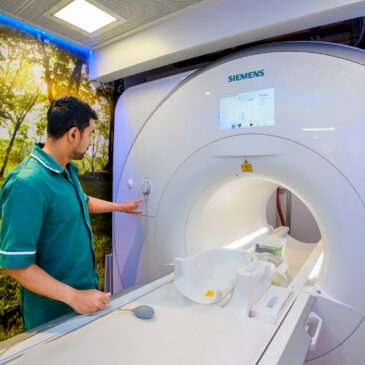 Well Maintained Facilities
The recently refurbished New Foscote Hospital offers patients first rate facilities. An ideal setting for medical treatment, or surgery, backed up by advanced diagnostic equipment.
On Site X-ray, Ultrasound and MRI

Having a full range of diagnostics in house supports our medical team and more importantly, brings prompt treatment to our patients.

State of the Art Surgical Theatres

Accuracy and safety in surgery come from experienced hands, along with the finest equipment and technology. A combination which produces the outcomes patients deserve..

Beautiful Private Accommodation

En-suite rooms and delicious meals make life comfortable, less stressful. Our dedicated staff help to do the same through care and timely information. You are welcome to:
Speak to our team today
Get in touch to book an appointment, for further information, or to ask any question you wish. All contact is handled securely and confidentially.
"*" indicates required fields