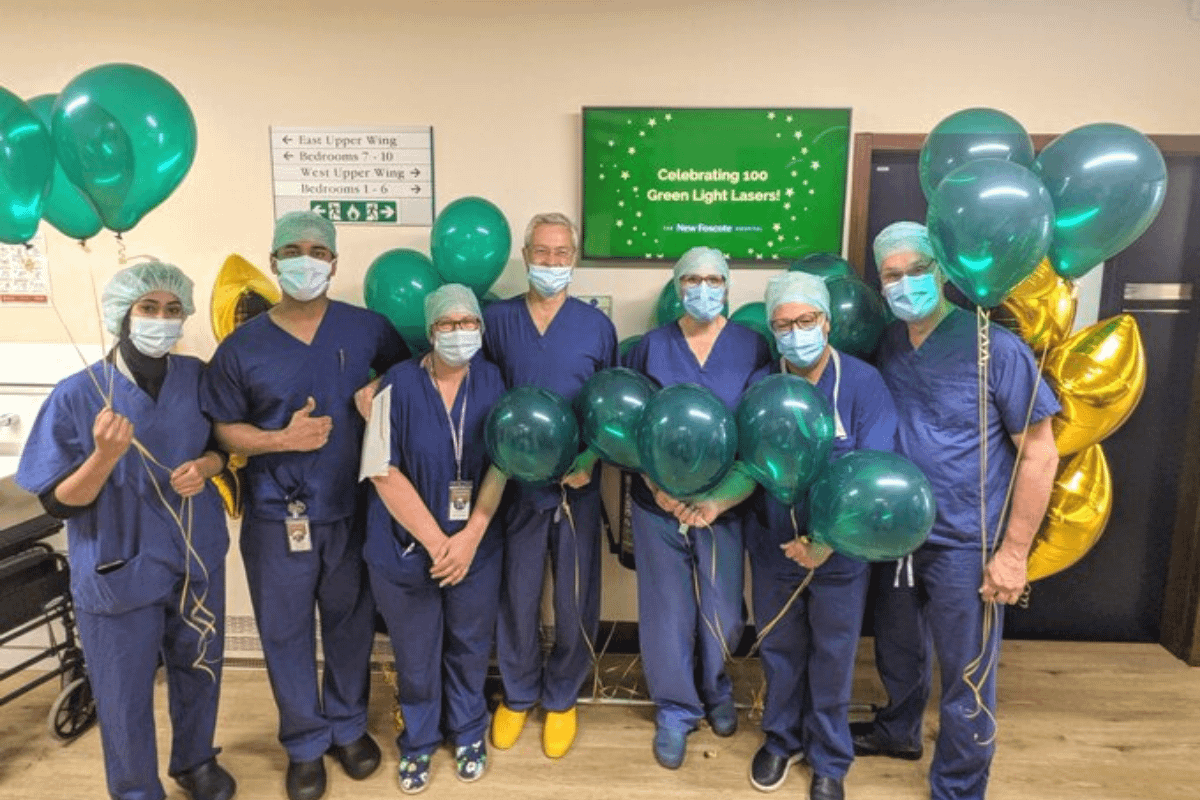 Foscote Celebrates 100th Greenlight laser treatment!
Our expert Consultant Urological Surgeon, Mr Alan Doherty , who is one of the UK's most renowned prostate cancer specialists and has completed one of the largest caseloads of prostatectomies in the UK, has recently completed his 100th Greenlight laser prostate treatment here at The New Foscote Hospital.
Alan has been working alongside our highly trained and welcoming theatre staff, providing this successful treatment that has improved the health of many men.
Greenlight laser surgery is an alternative, very safe method of treating the bladder outflow obstruction in men who suffer from enlarged prostate glands. Although this treatment may sound daunting to many, the procedure is often a preferred and more successful method of treatment.
Of the treatment, Mr Doherty has said: "If the prostate is causing a blockage to the flow of urine, treatment with Greenlight Laser offers a way of removing excess prostate tissue with small telescopes, great vision, less blood loss and more rapid recovery and improved results."