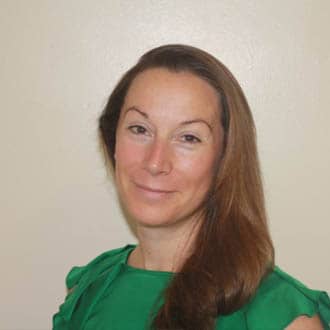 Dr Joanna d'Arcy
Consultant Cardiologist
Sub-Specialities
General cardiology
Aviation cardiology
Cardiac imaging
Echocardiography
Palpitations
Heart failure
Breathlessness
Chest pain
Arrhythmias
Training & Background
Qualifications:

MBChB MD MRCP DAvMed

Year first qualified :

1999

GMC number:

4610858

Main NHS base:

Oxford University Hospitals NHS Trust
Dr d'Arcy is a Consultant Cardiologist and General Physician, with sub-specialty interests in Cardiovascular Imaging (echocardiography, cardiac MRI, and cardiac CT) and Aviation Cardiology. She qualified from the University of Edinburgh Medical School, and undertook her specialist training in Oxford.
Dr Joanna d'Arcy has a breadth of experience across the field of cardiology, and sees patients with a wide variety of heart-related symptoms and conditions. These may include chest pain, palpitations, breathlessness, dizziness, angina, heart failure, and heart valve conditions. Dr d'Arcy also has extensive experience in cardiovascular imaging, which is an essential part of the diagnosis and optimal management in a broad range of heart conditions, including coronary artery disease, valve disease and heart failure.
Through her involvement in Aviation Medicine clinics, Dr d'Arcy has accrued a wealth of experience in Aviation Cardiology. She is familiar with civilian and military requirements for licensing, for both pilots and ATCOs. Dr d'Arcy holds the Diploma in Aviation Medicine, and regularly teaches on a variety of Av Med courses. She has presented at national and international meetings on Aviation Cardiology, and is part of an international working group developing guidelines in this area.
Dr d'Arcy can assess and investigate aircrew and controllers required by the relevant licensing authorities, with access to a wide range of diagnostic techniques. Her familiarity with the requirements of reports for aircrew ensures that all of the necessary information required for re-licensing is conveyed promptly, minimising the delays in aircrew returning to work.
Research & Teaching
Dr d'Arcy regularly teaches on aviation medicine, including teaching on the Diploma in Aviation Medicine. She has presented on this area at multiple meetings and conferences. As part of her training, Dr d'Arcy undertook research involving the use of echocardiography and cardiac MRI. She has published papers in the fields of Aviation Cardiology, Military Medicine, Valvular Heart Disease, and Cardiac MRI.
Professional Memberships
Royal College of Physicians of Edinburgh
British Society of Echocardiography
British Heart Valve Society
British Society of Cardiovascular Magnetic Resonance