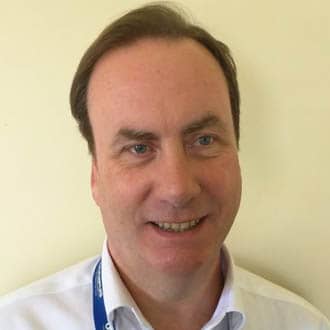 Dr Jonathan Marshall
Consultant Gastroenterologist
Sub-Specialities
General gastroenterology
Hepatology
Endoscopy
Training & Background
Qualifications:

MBBS BSc MRCP MD

Year first qualified :

1988

GMC number:

3356395

Main NHS base:

Oxford University Hospitals NHS Trust
Dr Marshall qualified from London University and obtained his further higher Medical Degree in 2001 on the role of alcohol, pylori and peptic ulcer disease.
He has been a consultant gastroenterologist and general (internal) medicine consultant in Oxford University Hospital NHS foundation trust for 17 years.
As Dr Marshall is dual accredited in internal medicine and gastroenterology it allows him to have a holistic overview of the patient's problem, enabling him to provide a comprehensive upper and lower endoscopic service as required.
Research & Teaching
Dr Marshall conducts research into pylori and peptic ulcer disease.
Professional Memberships
Royal College of Physicians
British Society of Gastroenterology