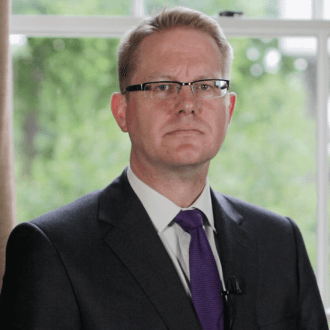 Professor James East
Consultant Gastroenterologist & Endoscopist
Sub-Specialities
General Gastroenterology
Abdominal pain
Heartburn & reflux
Bowel Cancer Screening
Familial GI cancer
Diarrhoea & constipation
Rectal bleeding
Irritable bowel syndrome
Advanced endoscopy
Colonoscopy
Upper Endoscopy (OGD)
Flexible sigmoidoscopy
Training & Background
Qualifications:

BSC MBChB MD(Res) FRCP

Year first qualified :

1999

GMC number :

4611127

Main NHS base:

John Radcliffe, Oxford
Prof James East is one of Europe's leading colonoscopists. He works as a Consultant Gastroenterologist and Endoscopist and is an Associate Professor, based at the Translational Gastroenterology Unit, John Radcliffe Hospital, University of Oxford. He wrote the chapters on Endoscopy for the 6th Edition of the Oxford Textbook of Medicine.
For the last decade, he had been the Clinical Lead for Endoscopy at the John Radcliffe and Director of Bowel Cancer Screening Oxfordshire.
He trained in Edinburgh, Cambridge and London, with a research fellowship at St. Mark's Hospital leading to an MD(Res) from Imperial College. He received the British Society of Gastroenterology's Hopkins Prize on the basis of this work.
Research & Teaching
Prof. East's research interests include quality in endoscopy, serrated polyps, endoscopy in IBD, and advanced endoscopic imaging and therapy. He was elected to the British Society of Gastroenterology Endoscopy Committee in 2015, advises the UK National Institute of Health and Care Excellence (NICE) and is the inaugural chair of the JAG Research Committee. He has published more than 150 scientific papers and 10 international guidelines.
Professional Memberships
Royal College of Physicians, London
British Society of Gastroenterology
St. Mark's Association
European Society of Gastrointestinal Endoscopy