Clinical Psychology In Banbury
Consultant led support, to reduce psychological distress and promote wellbeing. Through confidential, individual care, focused on the use of proven techniques and increased levels of understanding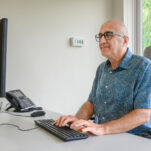 Counselling and Therapy
None of us are immune to psychological concerns, from anxiety, to depression, or personal phobias. Life can also trigger conditions, such as PTSD, or unwanted reactions to grief, violence, or change.
childhood trauma can re-emerge, or actions that you once found normal become impossible. Whatever the cause, issues you face can be complex yet are often treatable.
A clinical psychologist uses their skills to understand apparent and subtle symptoms, to find an effective treatment path.
This can include established techniques, such as cognitive behavioural therapy, or a unique approach. Psychology by nature is and should be very personal care.
The environment where support is provided is a place where you will feel confident, comfortable and most importantly, heard. The first step to navigating life more easily.
Psychological Conditions
Our specialist psychologists can help you with a wide range of conditions and problems, including:
Anxiety disorder
Bereavement
Depression
Major trauma
Post-traumatic stress disorder (PTSD)
Obsessive-compulsive disorder (OCD)
Independent private hospital in Banbury

Therapies and Techniques
At The New Foscote Hospital, we use a range of different techniques and therapies, to ensure patients are receiving the right counselling for their needs, including:
Cognitive Behavioural Therapy
Interpersonal Psychotherapy
Schema-Focused Therapy
Talking to a psychologist can help you find healthy ways to manage issues in your life. Whatever has happened or is happening, you have someone who can listen, understand, and help you find the best way to move forward and find happiness.
Consultant Psychologists
Our consultant clinical psychologist, Dr Selena Elcombe, is highly experienced and highly regarded in her field.
Psychology Consultation Fees
You can self-refer for a consultation with any of our expert psychologists. Consultations typically cost between £150-£250, and are available to both self-pay and insured patients.

If you are interested in booking a consultation with our psychology department, please fill out the form below, or get in touch through the email link, or phone number.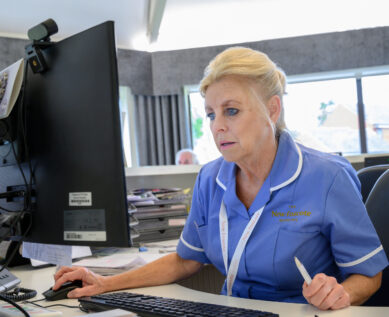 We accept both insured & self-pay patients
Speak to our team today
Get in touch to book an appointment, for further information, or to ask any question you wish. All contact is handled securely and confidentially.
"*" indicates required fields