Rheumatology in Banbury
From arthritis, to connective tissue disorders, our modern, consultant led rheumatology department provides individual care. At an Oxfordshire hospital with all related facilities available on site.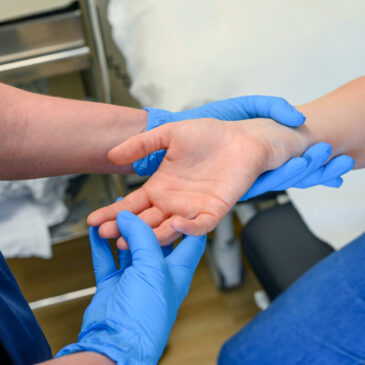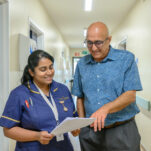 From Restriction To Movement
Rheumatology is the diagnosis and treatment of diseases of the joints, muscles, or bones. Conditions affecting them are often inflammatory, or immune system related.
They can bring pain, which needs to be managed, although our team understand that the prime problem is restrictions they place on life.
The first step in removing those barriers is accurate, individual diagnosis, by a consultant rheumatologist. This may include medical imaging such as x-rays, or blood tests.
A consultant's knowledge is the key, for common conditions such as rheumatoid arthritis, or complex, inherited disorders. They will create a treatment plan focused on your needs.
Treatment can range from medication, to injections, physio, or complete joint replacement. Part of shared decisions, to see disease gone and the pleasure of movement return.
Rheumatological Conditions
Our specialist rheumatologists can help you with almost any issue you're having with your joints, including:
Osteoporosis
Rheumatoid arthritis
Psoriasis
Osteoarthritis
Soft tissue rheumatism
Gout
Fibromyalgia
Vasculitis
Connective tissue disorders
Lupus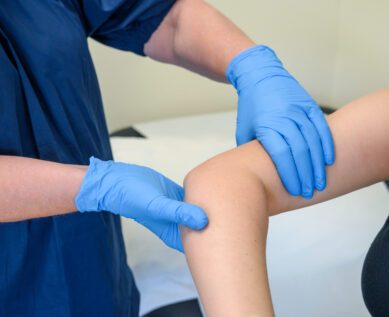 Highest standards of care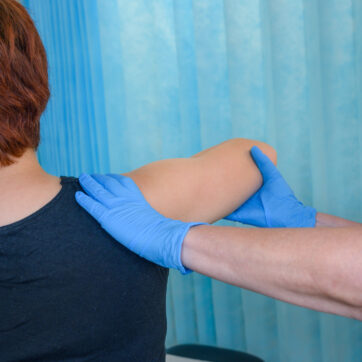 Diagnosis and Treatment
At The New Foscote Hospital, we provide a range of rheumatological diagnostics and treatments at our dedicated private hospital.
Guided Injections
Joint injections
Ultrasound
X-ray
Physiotherapy
Knee Replacement
Hip Replacement
Shoulder Replacements
Nerve-blocking medications
Rheumatology Consultants
Our consultant rheumatologist, Professor Nigel Arden is highly experienced and highly regarded in his field.
Joint pain affects a huge number of people, and can be a result of age, wear and tear, or an underlying condition such as lupus. With on-site diagnostics such as X-ray and ultrasound, we identify the cause of your pain, and find the right treatment for your condition.
Consultation Fees
In most cases, if you are meeting your own costs, you can self refer directly to one of our rheumatology consultants.
Patients using medical insurance should be fine, as all our consultants work within acceptable fee levels. Consultations typically cost between £150 and £250.
Consultants at our hospital are renowned, senior physicians or surgeons. They will be on the General Medical Council's specialist register, along with belonging to specialist bodies.
As importantly, they are here because along with their skills and knowledge, they share our patient first ethos.
To request an appointment with a consultant, please use use the form, email link, or phone number below.
We accept both insured & self-pay patients
Our Facilities
The best healthcare requires and deserves the finest facilities, to aid diagnostic, entrapment, surgery and your recovery to full health.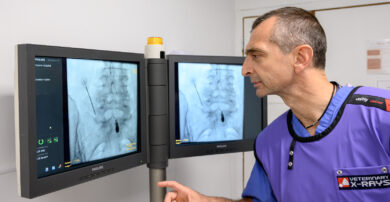 On site X-ray and MRI
With on site diagnostic facilities including ultrasound, x-ray and MRI, analysing symptoms is an immediate process. Travelling is eliminated and our patients receive the prompt care many conditions benefit from.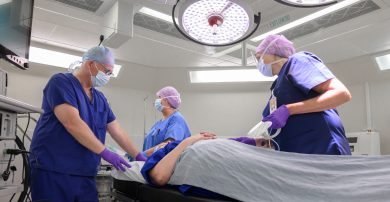 State of the Art Theatres
Our newly refurbished surgical theatres are equipped with the latest technology.. To provide a perfect environment for our skilled consultants and high levels of safety, to reassure and protect our patients.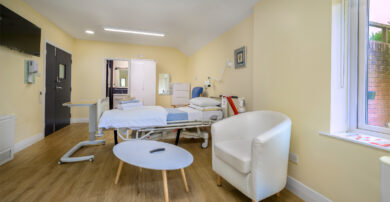 Beautiful Private Wards
Any stay at The New Foscote Hospital includes a private, en-suite room, a choice of freshly prepared meals and dedicated care from our nursing team. A pleasure to experience and an asset for speedy recovery.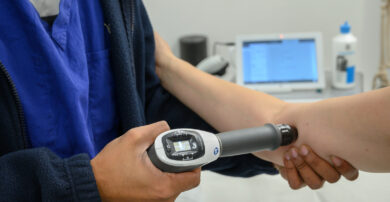 Physio and Recovery
Physiotherapy can be valuable after injury, or trauma but is also a factor in making other vital treatment successful, including surgery. The reason we have an in house physio suite and a fine team to support you..
Speak to our team today
Get in touch to book an appointment, for further information, or to ask any question you wish. All contact is handled securely and confidentially.
"*" indicates required fields