Vascular Surgery In Banbury
From the heart, to every part of the body, our arteries and veins carry the source of life. A consultant led department at our Oxfordshire hospital provides high quality, minimally invasive care.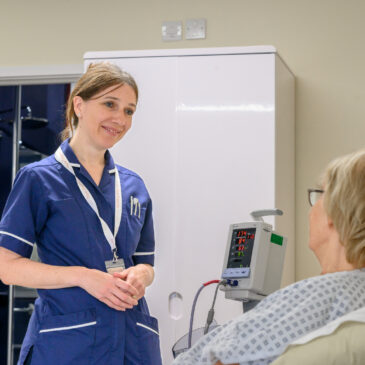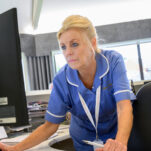 Dedicated Vascular Care
Arteries and veins are our body's natural highways, for the lifeblood which sustains us, circulating through every part of our anatomy.
Vascular diseases affect the circulatory system and need prompt attention. Physical signs they can cause, such as in varicose veins are unwanted and the risk to our health is significant.
Your consultant will initially focus on diagnosis, through listening to you, a physical examination and the use of imaging. Ultrasound, or MRI scans can be helpful and are available at our hospital.
The treatment plan created for you could include foam sclerotherapy, radiofrequency ablation, or full varicose vein surgery. Related conditions such as diabetes may require care.
Lifestyle changes can be a factor and alongside taking the problem away, our team will work with you on the future.
Vascular Conditions
Our specialist vascular surgery team can help you with almost any issue you're having with your circulatory system, including:
Varicose veins
Venous disease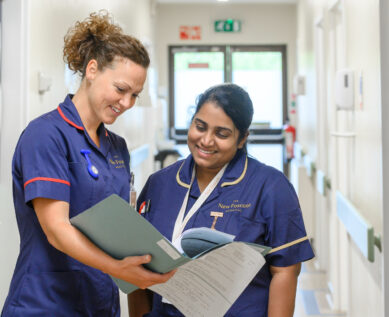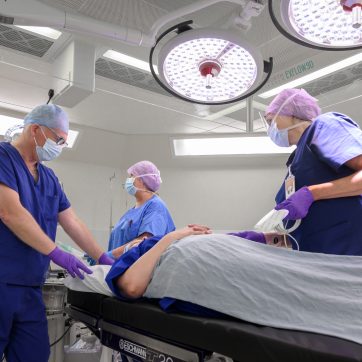 Vascular Treatment
At The New Foscote Hospital, we provide a range of vascular surgeries at our dedicated private hospital.
Radiofrequency Ablation
Sclerotherapy
Vascular surgery for varicose veins
We can help get to the root cause of your vascular problems, as well as providing expert treatment for varicose veins and venous disease, such as foam sclerotherapy, radiofrequency ablation and surgical treatments too.
Consultation Fees
In most cases, if you are meeting your own costs, you can self refer directly to one of our vascular surgery consultants.
Patients using medical insurance should be fine, as all our consultants work within acceptable fee levels. Consultations typically cost between £150 and £250.
Consultants at our hospital are renowned, senior physicians or surgeons. They will be on the General Medical Council's specialist register, along with belonging to specialist bodies.
As importantly, they are here because along with their skills and knowledge, they share our patient first ethos.
To request an appointment with a consultant, please use use the form, email link, or phone number below.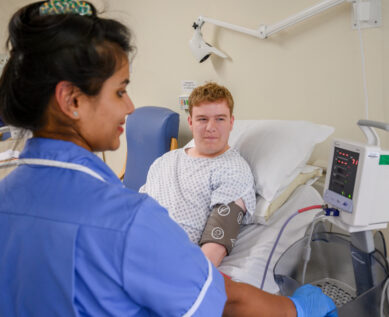 We accept both insured & self-pay patients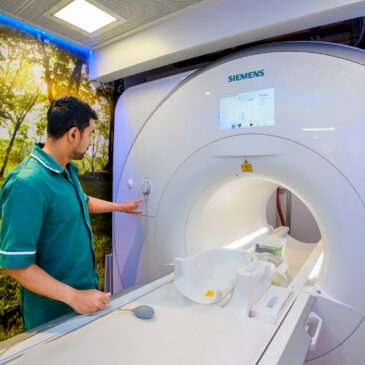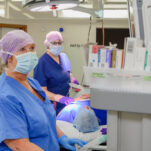 Our Facilities
The New Foscote Hospital has a wide range of first-rate facilities for your vascular treatment, whether you need diagnostic tests and scans, surgery or ongoing treatment and support.
On site X-ray and MRI

With on-site diagnostic facilities including ultrasound, x-ray and MRI, you can get your diagnosis faster and with less fuss.

State of the Art Surgical Theatres

Our newly refurbished theatres are fully equipped with the very best equipment and technology, providing the perfect environment for our expert consultants and for patients too.

Beautiful Private Wards

Any stay at The New Foscote Hospital includes a private en-suite room, freshly prepared meals from our on-site kitchen, and dedicated care from our nursing team.
Speak to our team today
Get in touch to book an appointment, for further information, or to ask any question you wish. All contact is handled securely and confidentially.
"*" indicates required fields