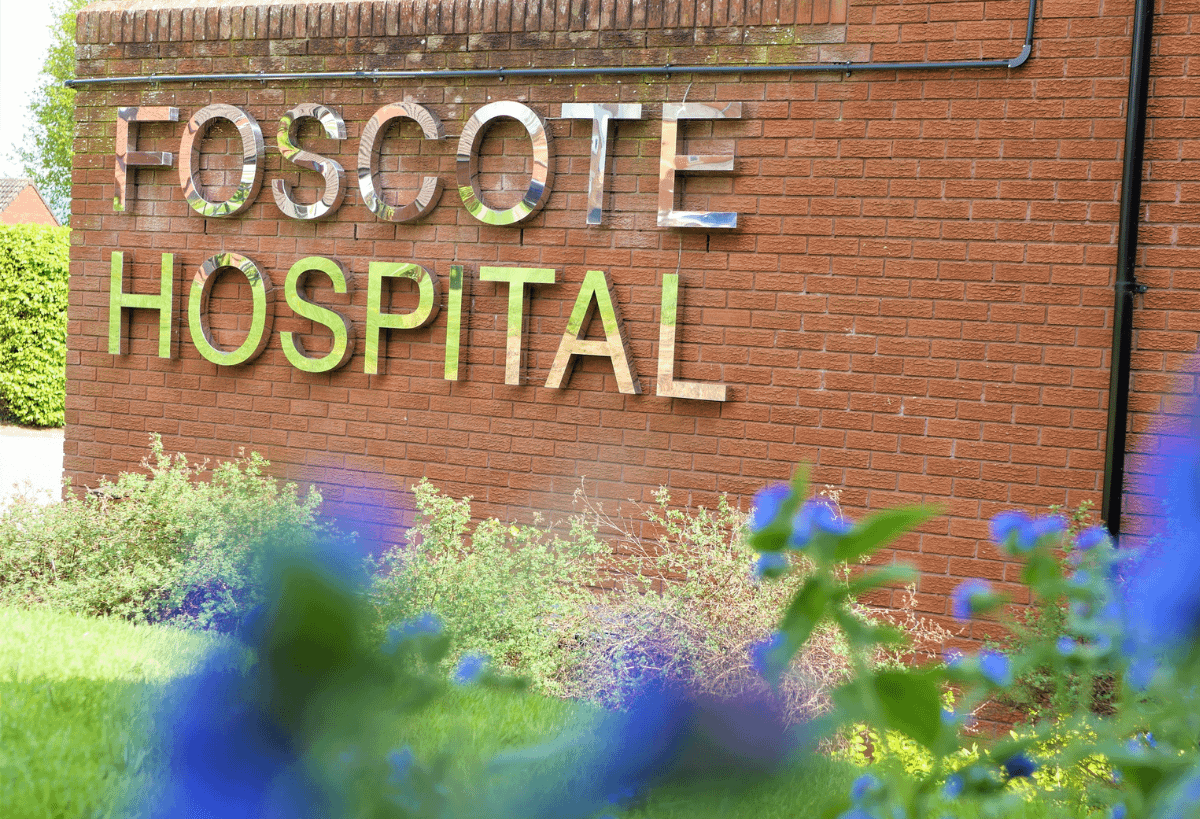 The New Foscote Hospital rated 'Good' by CQC
The New Foscote Hospital, Banbury's independent private hospital,  has been awarded an overall 'Good' rating following an inspection by the Care Quality Commission in June 2021. This is the first time the hospital has been rated since it was taken over by new ownership in 2019.
The hospital received a 'Good' rating for surgery, medical care (including older people's care), imaging and outpatient services.
CQC Inspectors carried out a rigorous examination into services offered at The New Foscote Hospital, making comments including:
All areas within the clinic were clean and had suitable furnishings. The design, maintenance and use of facilities, premises and equipment kept people safe. Staff completed and updated risk assessments to remove or minimise risks. The service had enough staff with the right qualifications, skills, training and experience. There was a system to report safety incidents and staff knew how to report incidents and near misses.
Staff provided good care and treatment. Managers monitored the effectiveness of the service and made sure staff were competent. Staff worked well together for the benefit of patients, supported them to make decisions about their care, and had access to good information.
Staff treated patients with compassion and kindness, respected their privacy and dignity and took account of their individual needs.
The service planned care to meet the needs of local people, took account of patients' individual needs, and made it easy for people to give feedback. People could access the service when they needed it and did not have to wait too long for treatment.
Leaders had the skills and abilities to run the service and were visible and approachable. There was a clear leadership structure from service level to senior management level. Leaders operated effective governance processes, throughout the service and with partner organisations.
Staff were focused on the needs of patients and delivering individualised care. Staff were clear about their roles and accountabilities and had regular opportunities to meet, discuss and learn from the performance of the service..
The service engaged well with patients and the community to plan and manage services. All staff were committed to improving services continually.
The purpose-built hospital, which first opened in 1980, employs over 60 people locally and is based on Foscote Rise, just off Hightown Road. The hospital has 14 inpatient rooms, a dedicated Endoscopy suite, on-site MRI and physiotherapy. It provides surgery, medical care, outpatients, physiotherapy and diagnostic imaging.
Professor Kaveh Shakib, Medical Director at The New Foscote Hospital, commented: "CQC inspections are crucial to any hospital service provider, to assist us in effectively measuring our performance and highlighting opportunities for improvement. The 'Good' rating demonstrates a strong performance from staff across the whole hospital and a consistent delivery of high standards of care.
"When people come to any hospital they expect a high standard in healthcare and I think this rating shows that we can meet those expectations, whilst also creating a kind and compassionate environment for our patients and our staff."
You can view the report on the CQC's website here.