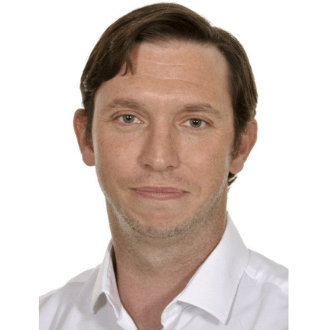 Dr Adam Molyneux
Consultant Neurophysiologist
Sub-Specialities
Nerve conduction studies
Electromyography
Neurophysiology
Carpal tunnel syndrome
Ulnar Neuropathy
Radiculopathy
Myasthenia
Motor neuron disease
Peripheral nerve
Myopathy
Orthopaedics
Neurology
Rheumatology
NCS/EMG
Training & Background
Qualifications :

BA, MB BChir, MRCP, PhD, FRCP

Year first qualified :

2001

GMC number:

6091794

Main NHS base:

John Radcliffe Hospital NHS foundation trust
Dr Adam Molyneux, FRCP PhD, is a Consultant in Neurophysiology at the John Radcliffe Hospital in Oxford seeing a wide variety of medical and surgical peripheral nerve conditions in both adults and children.
Dr Molyneux studied medicine at Cambridge University including a degree in Neuroscience.
After completing a PhD in Neurophysiology at the Institute of Neurology, Queen Square, UCL, and with a specialist interest in peripheral nerve, Dr Adam Molyneux held a Consultant post at Addenbrookes Hospital, Cambridge before transferring his practice to the John Radcliffe Hospital, Oxford in 2017.
Research & Teaching
Dr Molyneux is the director of a training programme for Clinical Neurophysiology and is involved in mentoring and coaching junior doctors and provides lectures at postgraduate levels.
Professional Memberships
British Society of Clinical Neurophysiology (BSCN)
British Peripheral Nerve Society (BPNS)