Neurology In Oxfordshire
A private hospital in Banbury, with a team of dedicated neurological consultants. Offering prompt access to diagnosis and treatment, in an environment where patient care leads decisions.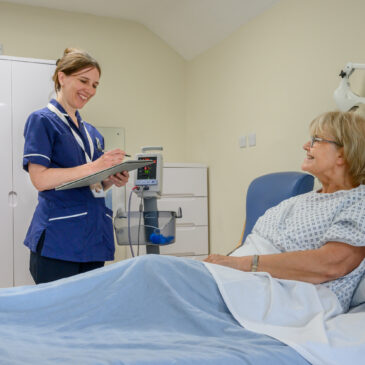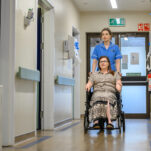 Your Body's Control Centre
Form the spinal cord to your eyes, your body's sensory and nervous systems are a major part of life. Consultant neurophysiologists and neurologists help to ensure that core abilities are maintained.
On site diagnostic equipment and the consultants knowledge bring immediate understanding. A personal treatment plan is formed to suit the needs of each patient they treat.
This may be for conditions such as epilepsy, or to aid recovery after a stroke. Care can be for neurological effects originating from tumours, circulatory disorders, or infection.
Whether your needs require medication, or surgery, export support is available, along with physical therapy to aid recovery.
Our team's approach focuses on restoring the ability to return to normal life. The natural empathy they show comes from sharing patients wishes to be healthy and content.
Neurological Conditions
Our specialist neurologists can help you with almost any issue you're having with your nervous system or spine, including:
Epilepsy
Strokes
MS
Parkinsons
Congenital anomalies
Trauma
Tumours
Vascular disorders
Infections of the brain or spine
Degenerative diseases of the spine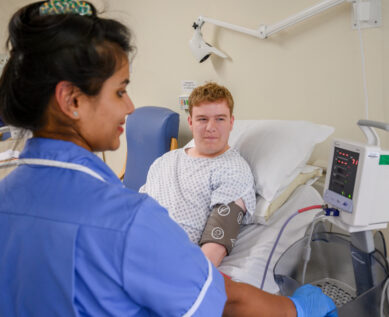 Independent private hospital in Banbury
Neurological Treatments
At The New Foscote Hospital, we provide a range of neurological treatments, including surgeries, at our dedicated private hospital.
Lumbar discectomy
Multi-level lumbar discectomy
Redo lumbar discectomy
Lumbar laminectomy
Multi-level lumbar laminectomy
Spinal fusion
Carpal tunnel decompression
Ulnar nerve decompression
Spinal injections
Anterior cervical discectomy and fusion
Cervical disc arthroplasty
Craniotomy
Cranial biopsy
Redo anterior cervical discectomy and fusion
Craniotomy for meningioma
Neurology Consultants
Our consultant neurologists and consultant neurophysiologists are highly experienced and highly regarded in their field.
Neurology covers a wide variety of issues, from degenerative conditions to recovery from injuries. We can provide everything you need for your unique circumstances, from diagnostics and surgery to physiotherapy and occupational therapy.
Neurology Consultation Fees
In most cases, if you are meeting your own costs, you can self refer directly to one of our neurology consultants.
Patients using medical insurance should be fine, as all our consultants work within acceptable fee levels. Consultations typically cost between £150 and £250.
Consultants at our hospital are renowned, senior physicians or surgeons. They will be on the General Medical Council's specialist register, along with belonging to specialist bodies.
As importantly, they are here because along with their skills and knowledge, they share our patient first ethos.
To request an appointment with a consultant, please use use the form, email link, or phone number below.
We accept both insured & self-pay patients
Our Facilities
The best healthcare requires and deserves the finest facilities, to aid diagnostic, entrapment, surgery and your recovery to full health.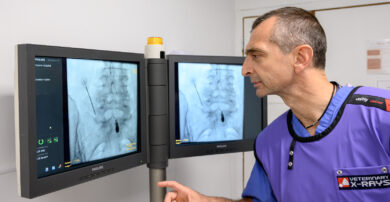 On site X-ray and MRI
With on site diagnostic facilities including ultrasound, x-ray and MRI, analysing symptoms is an immediate process. Travelling is eliminated and our patients receive the prompt care many conditions benefit from.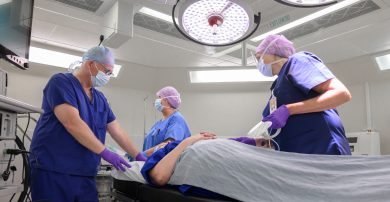 State of the Art Theatres
Our newly refurbished surgical theatres are equipped with the latest technology.. To provide a perfect environment for our skilled consultants and high levels of safety, to reassure and protect our patients.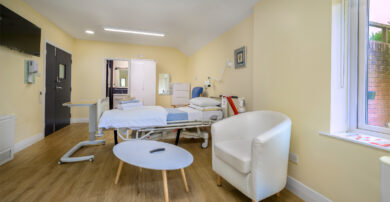 Beautiful Private Wards
Any stay at The New Foscote Hospital includes a private, en-suite room, a choice of freshly prepared meals and dedicated care from our nursing team. A pleasure to experience and an asset for speedy recovery.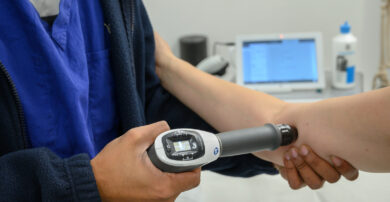 Physio and Recovery
Physiotherapy can be valuable after injury, or trauma but is also a factor in making other vital treatment successful, including surgery. The reason we have an in house physio suite and a fine team to support you..
Speak to our team today
Get in touch to book an appointment, for further information, or to ask any question you wish. All contact is handled securely and confidentially.
"*" indicates required fields