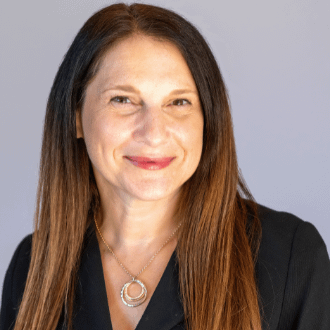 Dr Katia Cikurel
Consultant Neurologist
General Neurology
Neuro-Oncology
Brain Tumour
Epilepsy / seizures
Headaches / migraine
Training & Background
Qualifications:

BSc, MBBS, MD, FRCP

Year first qualified :

1990

GMC number:

3482924

Main NHS base:

King's College Hospital, London
Dr Katia Cikurel is a renowned and highly experienced Consultant Neurologist with extensive expertise in general neurology for over 20 years. Her areas of specialisation include neuro-oncology, epilepsy, brain tumour, headache, migraine and neurological disorders. She practices at King's College Hospital and The Harley Street Clinic in London, as well as now seeing patients at The New Foscote Hospital.
Dr Cikurel graduated from Charing Cross and Westminster Medical School in 1990.  Over her career, she has held various posts in many major teaching hospitals, including The National Hospital for Neurology and Neurosurgery, The Royal London Hospital, St Bartholomew's Hospital, Guy's Hospital and also spent a two-year sabbatical at Mount Sinai Hospital in New York.
She has been a Neurology Consultant at King's College Hospital for 20 years, since 2001, and at the Harley Street Clinic for over 10 years and forms part of the neuro-oncology multidisciplinary teams at both hospitals.
Research & Teaching
Dr Cikurel trained in General Medicine and Neurology.  She had further specialist training in Neuro-Oncology and spent a two-year sabbatical period at Mount Sinai Hospital in New York.  She holds a Doctorate from the University of London.  She continues clinical research and has developed the first Neurology Neuro-Oncology Specialist Fellowship post in the country, which she oversees and is responsible for the training of the incumbent as well as rotating specialist Neurology Registrars.
Professional Memberships
Fellow at the Royal College of Physicians (FRCP)
Member of Association of British Neurologists (ABN)
Neuro-Oncology Advisory Sub-committee of the Association of British Neurologists
Member of the British Neuro-Oncology Society (BNOS)
Member of the European Association of Neuro-Oncology (EANO)