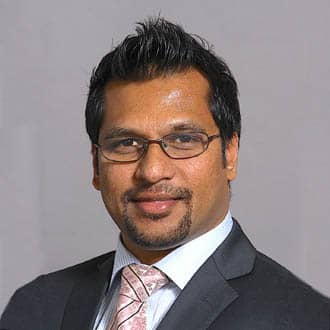 Dr Raj Chari
Consultant Musculoskeletal Radiologist
Sub-Specialities
Ultrasound
MRI
CT
Tendon injections
Joint injections
Musculoskeletal intervention
Soft tissue and bone biopsy
Training & Background
Qualifications:

MBBS MRCS MSc FRCR DIpESSR

Year first qualified:

2001

GMC number:

6072264

Main NHS base:

Oxford University Hospitals NHS Trust
Dr Chari was trained in Liverpool where he obtained a number of academic prizes. He then completed Fellowships at the McGill University in Montreal and Strasbourg in France. After completing these Dr Chari came to Oxford where he holds a post as a consultant musculoskeletal radiologist for the Oxford University Hospitals NHS Trust.
Dr Chari provides musculoskeletal diagnostics, image-guided interventional service and clinical consultations. He is part of the multidisciplinary orthopaedic sarcoma board and regional sports and exercise medicine meeting as a part of the multidisciplinary OXSPORT team. The OXSPORT patients include national and international level elite athletes including runners, rowers, weight lifters, football, rugby and cricket players.
Research & Teaching
Dr Chari has an immense passion for research and academic activities. He has authored and co-authored a number of medical publications.
Dr Chari participates in CME activities regularly and speaks at a number of national and international conferences every year.
Professional Memberships
Fellow of the Royal College of Radiologists
Member of European Society of Skeletal Radiology
Member of British Society of Skeletal Radiology
Member of Sports sub-committee of ESSR