Sports & Exercise Medicine
Dedicated consultants at a hospital in Banbury, Oxfordshire, offering high quality support to professional athletes, or more informal participants. Every facility required is on site.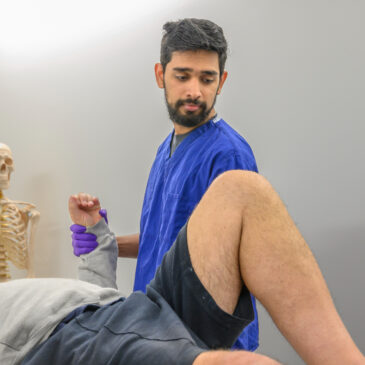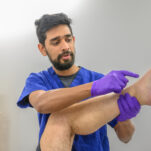 Supporting Exercise For Life
Exercise can mean running a marathon, a game of tennis with friends, a walk on a riverbank. They can all be important to those involved.
Our sports medicine consultants have experience of supporting elite athletes and national teams, yet are equally pleased to help people who see sport as fun, or patients with restricted mobility.
The expert diagnosis they offer is supported by on site medical imaging. Treatment for muscle injuries, stress fractures, unwanted pain and more can include our physio unit, or other departments.
Your personal treatment plan is not defined by availability of facilities. Simply by what is needed to ensure that your physical performance is restored, perhaps improved.
You will find that our sports medicine team are sports lovers but above all, support the right to free movement and activity. A gift of nature which should be maintained.
Sports Injuries & Conditions
Our specialist sport and exercise medicine consultants can help you with almost any issue you're having including:
Stress Fractures
Sports injuries
Muscle injuries
Tendinopathy
Groin pain
Knee pain
Shoulder pain
Bursitis
Impingement
Back and neck pain
Plantar fasciitis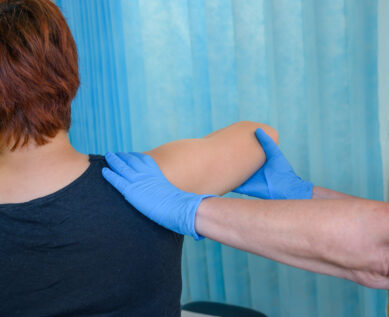 Friendly and professional staff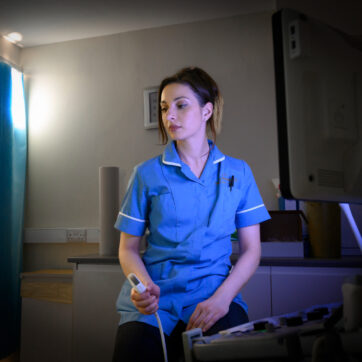 Sports Therapy & Treatment
At The New Foscote Hospital, we provide a range of treatments, including surgeries, at our dedicated private hospital.
Sports massage
Diagnostic ultrasound
Ultrasound guided injections
Hyaluronic acid
Trigger point injections
Steroid injections
Soft tissue and joint injections
Shockwave Ultrasound Therapy
Expert advice for the prevention and rehabilitation of injuries
Management of sports injuries, chronic diseases, musculoskeletal conditions
PRP/Autologous blood injection and dry needling
Performance optimisation strategy plans
Specialist bone health assessments and advice
Concussion management 
Whether you're an athlete or not, injuries and recurring pain can have a big effect on your life. Our expert team provides everything you need, from diagnosis and treatment plans, to recovery, physiotherapy and pain management.
Sports Medicine Consultants
Our expert sports medicine team includes specialists in Sports & Exercise Medicine, Cardiology and Radiology.
We work with over 50 of the region's leading GMC-registered consultant physicians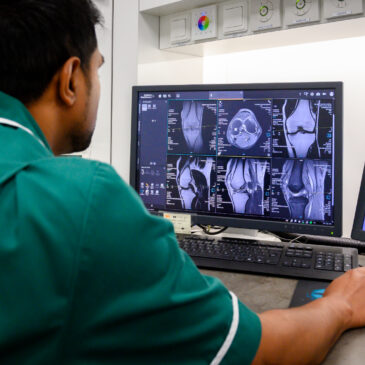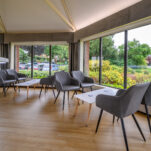 Our Facilities
The New Foscote Hospital has a wide range of first-rate facilities for your treatment, whether you need diagnostic tests and scans, surgery or ongoing treatment and support.
On site X-ray and MRI

With on-site diagnostic facilities including ultrasound, X-ray and MRI, you can get your diagnosis faster and with less fuss.

State of the Art Surgical Theatre

Our newly refurbished theatres are fully equipped with the very best equipment and technology, providing the perfect environment for our expert consultants and for patients too.

Beautiful Private Wards

Any stay at The New Foscote Hospital includes a private en-suite room, freshly prepared meals from our on-site kitchen, and dedicated care from our nursing team.
Consultation Fees
In most cases, if you are meeting your own costs, you can self refer directly to one of our sports medicine consultants.
Patients using medical insurance should be fine, as all our consultants work within acceptable fee levels. Consultations typically cost between £150 and £250.
Consultants at our hospital are renowned, senior physicians or surgeons. They will be on the General Medical Council's specialist register, along with belonging to specialist bodies.
As importantly, they are here because along with their skills and knowledge, they share our patient first ethos.
To request an appointment with a consultant, please use use the form, email link, or phone number below.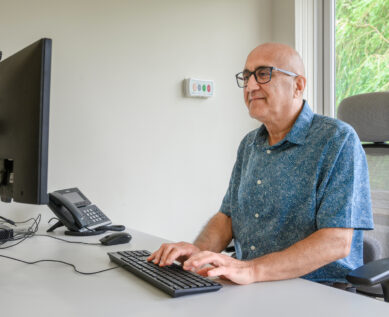 We accept both insured & self-pay patients
Speak to our team today
Get in touch to book an appointment, for further information, or to ask any question you wish. All contact is handled securely and confidentially.
"*" indicates required fields