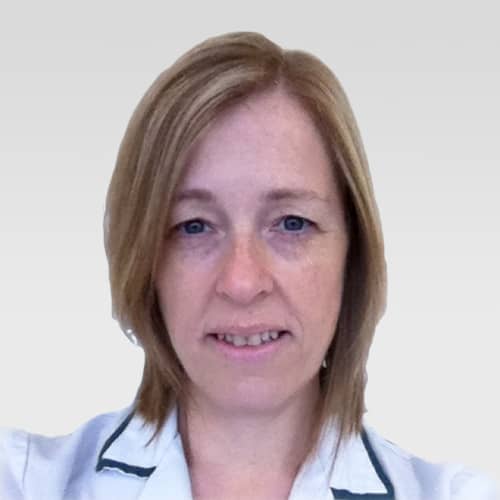 Jane Vadher
Specialist Hand Therapist
Sub-Specialities
Upper limb injuries
Peripheral nerve injuries
Rheumatological conditions
Training & Background
Qualifications :

HCPC BAHT BAOT

Year first qualified :

1988
Jane Vadher has more than 26 years of experience working a variety of clinical settings: as an independent practitioner, in the NHS, community and private practice.
Jane has worked within trauma and orthopaedics, burns, plastics, oncology and specialist centres treating clients with head injuries or clients who have acquired neurological conditions. She has extensive experience treating clients with upper limb injuries and conditions, peripheral nerve injuries and rheumatological conditions.
Jane provides detailed assessments, rehabilitation and adaptive equipment including wheelchair provision.
Research & Teaching
Jane is a highly experienced educator both providing training to colleagues, lecturing externally and delivering hand therapy education nationally as a member of the Education Sub Committee of the British Association of Hand Therapists.
Jane has actively been involved in audit, research and has co-written an Oxford University Press book on hand surgery and therapy.
Professional Memberships
Health Care Professional Council
British Association of Occupational Therapists
British Association of Hand Therapists
COT SS Work