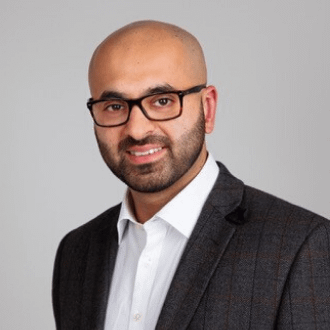 Mr Ali Qureishi
Consultant ENT & Rhinoplasty Surgeon
Sub-Specialities
Nasal obstruction
Snoring
Sinusitis
Nasal polyps
Rhinoplasty
Septorhinoplasty
Smell disturbance
Nasal allergy
Turbinate surgery
Hearing loss
Neck lumps
Tinnitus
Training & Background
Qualifications:

BSc MBBS MRCS DOHNS MD(Res) FRCS ORLHNS

Year first qualified:

2009

GMC number:

7043237

Main NHS base:

John Radcliffe Hospital
Mr Qureishi is a Consultant Ear, Nose and Throat (ENT) Surgeon in Oxford and Buckinghamshire. His NHS consultant practice is based at the John Radcliffe Hospital, Oxford.
He offers a comprehensive range of treatments for ENT conditions in adults. This includes advice and treatment for snoring, sinus disease, smell disorders, nasal polyps, blocked nose, neck lumps, earwax, hearing loss, ear discharge, voice problems, swallowing problems, chronic cough, throat clearing, tinnitus and dizziness.
Mr Qureishi is a regional ENT specialist for cosmetic and functional rhinoplasty/septorhinoplasty (nose reshaping surgery), sinus, and nasal surgery. As a teaching hospital specialist, he receives referrals from Oxfordshire and surrounding hospitals in Buckinghamshire, Berkshire, Wiltshire, and Northamptonshire. He is also a member of the Oxford Skull Base MDT and regularly operates with neurosurgeons in caring for patients with complex skull base diseases.
Mr Qureishi also offers non surgical treatments for facial rejuvenation including anti wrinkle and volumising injections.
Mr Ali Qureishi is offering free 10-minute mini-consultations for those who are interested in rhinoplasty and facial assessments. Call us on 012952 252281 or email us on appointments@foscote.hospital to book your consultation.
To find out more about Mr Qureishi you can view his website here.
Research & Teaching
Ali Qureishi has an active research interest and strives to improve patient care through research and innovation.
In 2014 he was appointed to the National Institute of Health Research (NIHR) academic clinical fellowship programme. Following the completion of his research (based at the University of Oxford and Kings College London) he was awarded a Post Graduate Certificate (PGCert) in Health Research from the University of Oxford and a Medical Doctorate in Research (MD Res) at Kings College London. His research looked at Molecular Targets in Head and Neck Cancer. The resulting publication in Clinical Otolaryngology was one of the most read articles of that year, receiving 3 national prizes. 
So far he has authored over 30 peer-reviewed publications and has contributed towards a number of books including the Oxford Handbook of ENT and Head and Neck Surgery. 
Ali Qureishi is an award-winning speaker and has been invited to speak at a number of national and international meetings on a wide range of ENT conditions. These include the British Academic Conference in Otolaryngology, Royal Society of Medicine, ENT Masterclass, Association of Dental Implantologists, European Congress in Head and Neck Oncology, International Rhinology Society, and British Rhinology Society. He has also been invited to speak on the radio as an expert guest to advise on nose and sinus related problems.
In total, he has given over 50 national and international presentations to a wide-ranging audience of specialists and allied health professionals
Professional Memberships
General Medical Council
British Association of Otorhinolaryngology
Royal College of Surgeons England
British Medical Association
Medical Protection Society