Private ENT Clinic In Banbury
An ear nose and throat department led by experienced specialists. Prompt diagnosis and treatment for conditions affecting hearing, airways, swallowing, nasal areas, speech, or thyroid activity.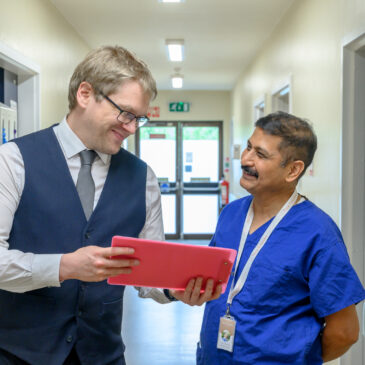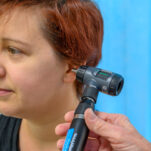 Your Senses Back in Balance
Our ears, nose and throat are a delicate, connected system. The ability to smell, hear clearly, taste food and drink, or sleep peacefully, are all important factors for a happy, healthy life.
When swallowing and breathing are difficult, or loss of balance, or pain a constant issue, an effective solution is vital.
Our consultants are there to provide this, through access to state of the art diagnostics and treatment. They work with you, to determine your individual needs and plan tailored care
A range of conditions and symptoms can be treated, from a stuffy nose to hearing loss, a damaged sinus, tinnitus, dizziness, or vertigo. Complete support is provided, from medication, to surgery.
Our ENT team's wish is for you to look forward to a happy, healthy future. One where normality has returned through effective medical care.
ENT Conditions
Our ENT consultant surgeons can help you with almost any issue you're having with your ears, nose or throat, including:
Tinnitus
Dizziness and vertigo
Ear infections
Otosclerosis
Sinus infection
Nasal injuries
Loss of sense of smell
Nasal obstruction
Swallowing problems
Tonsillitis
Adenoid problems
Hoarseness and laryngitis
Children's Outpatient ENT
Snoring
Septal perforation Repair
Ear Lobe Repair
Botulinum Toxin Injection (Botox injections)
ENT Treatment
At The New Foscote Hospital, we provide a range of ENT diagnostics and procedures, from endoscopies to biopsies and surgeries.
Myringoplasty
Grommet insertion
Tympanoplasty
Pinnaplasty
Septoplasty
Rhinoplasty
Septorhinoplasty
Endoscopic sinus surgery
Nasal polypectomy
Nasal cautery
Turbinate surgery
Tonsillectomy
Adenoidectomy
Soft palate surgery
Larynx pharynx endoscopy
Thyroid surgery
Neck cyst excision
Lymph node excision biopsy
Submandibular salivary gland excision
Parotid gland excision
Thyroglossal duct cyst excision
Balloon sinuplasty
Functional endoscopic sinus surgery
Head and neck surgery
Mastoid surgery
Microsuction of ear canal
Neck lift
Otoplasty
Skull base surgery
Allergy testing
Diagnostic endoscopy
Excisional biopsy
Fine needle biopsy
Our ENT Consultants
Our consultant ENT surgeons are experienced and highly regarded in their field.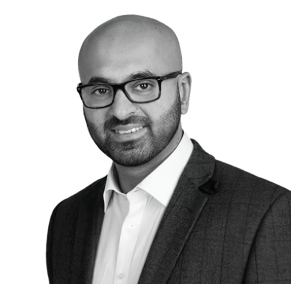 Our expert ENT team has everything we need on site to diagnose and treat your ear, nose and throat problems. From recurring infections or tonsillitis, to loss of hearing, we'll get to the root of the problem and identify the best course of treatment for you.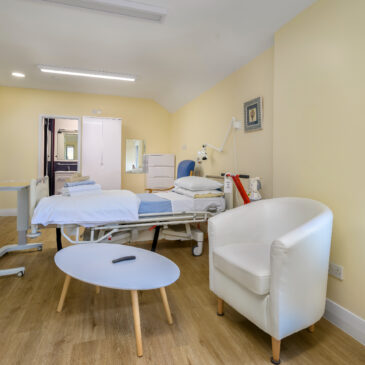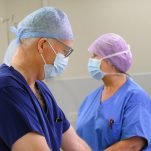 Our Facilities
The recently refurbished New Foscote Hospital offers patients first rate facilities. An ideal setting for medical treatment, or surgery, backed up by advanced diagnostic equipment.
On Site X-ray, Ultrasound and MRI

Having a full range of diagnostics in house supports our medical team and more importantly, brings prompt treatment to our patients.

State of the Art Surgical Theatres

Accuracy and safety in surgery come from experienced hands, along with the finest equipment and technology. A combination which produces the outcomes patients deserve..

Beautiful Private Accommodation

En-suite rooms and delicious meals make life comfortable, less stressful. Our dedicated staff help to do the same through care and timely information. You are welcome to:
ENT Consultation Fees
In most cases, if you are meeting your own costs, you can self refer directly to one of our ENT consultants.
Patients using medical insurance should be fine, as all our consultants work within acceptable fee levels. Consultations typically cost between £150 and £250.
Consultants at our hospital are renowned, senior physicians or surgeons. They will be on the General Medical Council's specialist register, along with belonging to specialist bodies.
As importantly, they are here because along with their skills and knowledge, they share our patient first ethos.
To request an appointment with a consultant, please use use the form, email link, or phone number below.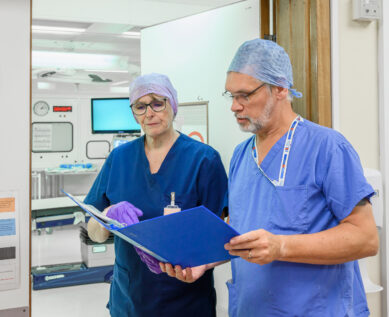 We accept both insured & self-pay patients
Speak to our team today
Get in touch to book an appointment, for further information, or to ask any question you wish. All contact is handled securely and confidentially.
"*" indicates required fields