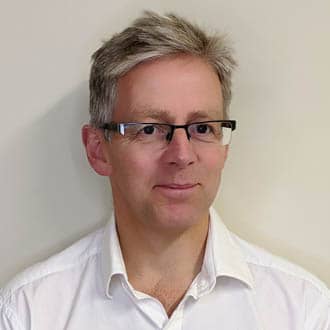 Mr Bob Marshall
Consultant General Surgeon
Sub-Specialities
Hernias
Gallbladder
Reflux disease
Stomach or oesophagus cancer
Training & Background
Qualifications:

MBBS MS FRCS

Year first qualified:

1988

GMC number:

3299551

Main NHS base:

Oxford University Hospitals Trust
Bob Marshall qualified from St Thomas' Hospital, University of London in 1988. He trained in general and upper gastrointestinal surgery in London and the South East. For over 20 years he has worked as a consultant in Oxford and Banbury, and is one of 4 surgeons providing a regional surgical service for stomach and oesophagus cancer.
Bob Marshall holds a regular hernia clinic at the NHS Horton Hospital, seeing a large number of hernia patients every year. He accepts NHS e-referral (choose and book) patients for hernia surgery at the Foscote Hospital. He performs 100-150 hernia operations a year, of all kinds. He also has a special interest in surgery for gallstones and acid reflux. Other interests are endoscopy, swallowing disorders and surgery for spleen disorders.
Operations performed:
Inguinal hernia repair (open or keyhole, local or general anaesthetic)
Epigastric or umbilical hernia repair
Femoral hernia
Incisional hernia (simple or complex, open or keyhole)
Laparoscopic cholecystectomy (for gallstones)
Laparoscopic fundoplication (for reflux)
Surgery for stomach and oesophagus cancer
Research & Teaching
Mr Marshall carried out two years' research into gastro-oesophageal reflux disease at Guy's, gaining his MS in 1999. Research articles generated during this time included those published in the British Journal of Surgery and the European Journal of Gastroenterology.
Professional Memberships
Association of Upper GI Surgeons
Royal College of Surgeons
General Medical Council