Private Surgery in Banbury
A team of experienced consultants offer surgery for hernias, gallstones, haemorrhoids rectal cancer, skin lesions and far more. Carried out with individual care, in state of the art surgical theatres.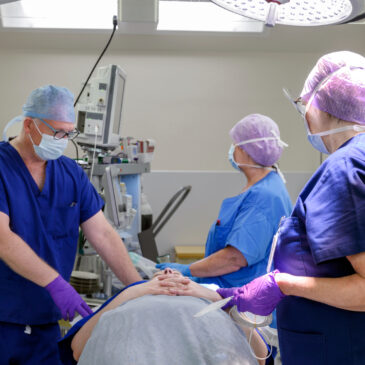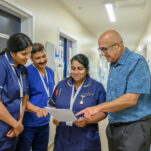 Exceptional Surgical Care
Whilst abdominal surgery is often required, general surgery covers a wide variety of procedures and expertise. Our consultants provide both emergency and elective surgery, to meet each patient's needs.
They bring solutions for Crohn's disease, ulcerative colitis, gall stones, hernias and skin lesions. The diagnosis which precedes this is given equal care and supported by in house medical imaging.
Part of the modern technology available to patients, along with minimally invasive surgery, to reduce risk and speed up recovery.
Seeing you in good health and back home as soon as possible are the objectives of our consultant led treatment and your individual care plan, which focuses on clinical excellence.
A calm, peaceful environment also helps and the commitment from our multidisciplinary team. Alongside their medical knowledge, they will treat you with empathy and consideration.
General Surgery Conditions
Our general surgical consultants can help with a wide range of conditions, including:
Hernias
Gall stones
Colorectal cancer
Rectal prolapse
Crohn's disease
Ulcerative colitis
Faecal incontinence
Anal fistulas
Haemorrhoids
Skin lesions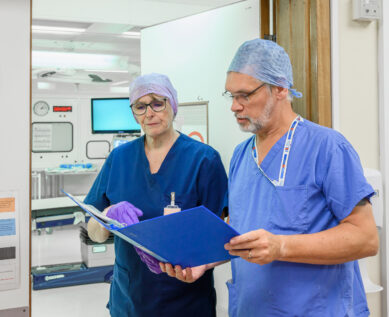 Free parking for patients and visitors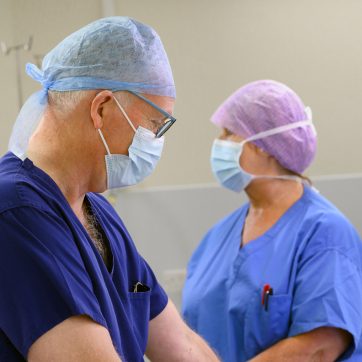 Surgical Procedures
At The New Foscote Hospital, we provide a range of general surgeries, at our dedicated private hospital.
Colorectal surgery
Hernia Surgery
Abdominal wall reconstruction
Cholecystectomy – gallbladder surgery
Haemorrhoid removal
Pilonidal sinus removal
Removal of benign skin lesions
At The New Foscote Hospital, you can be booked in for a hernia repair or haemorrhoid removal in just a couple of weeks. With our dedicated General Surgery team, we can provide patients with fast access to the highest standard of care for every procedure.
Consultant General Surgeons
Our consultant general surgeons are highly experienced and highly regarded in their field.
We work with over 50 of the region's leading GMC-registered consultant physicians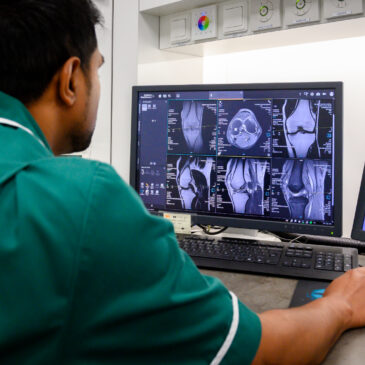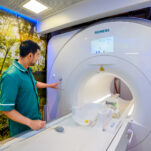 Our Facilities
The New Foscote Hospital has a wide range of first-rate facilities for your general surgery, whether you need diagnostic tests and scans, surgery or ongoing treatment and support.
On site X-ray and MRI

With on-site diagnostic facilities including ultrasound, x-ray and MRI, you can get your diagnosis faster and with less fuss.

State of the Art Surgical Theatre

Our newly refurbished theatre is fully equipped with the very best equipment and technology, providing the perfect environment for our expert consultants and for patients too.

Beautiful Private Wards

Any stay at The New Foscote Hospital includes a private en-suite room, freshly prepared meals from our on-site kitchen, and dedicated care from our nursing team.
Surgical Consultation Fees
In most cases, if you are meeting your own costs, you can self refer directly to one of our general surgery consultants.
Patients using medical insurance should be fine, as all our consultants work within acceptable fee levels. Consultations typically cost between £150 and £250.
Consultants at our hospital are renowned, senior physicians or surgeons. They will be on the General Medical Council's specialist register, along with belonging to specialist bodies.
As importantly, they are here because along with their skills and knowledge, they share our patient first ethos.
To request an appointment with a consultant, please use use the form, email link, or phone number below.
We accept both insured & self-pay patients
Speak to our team today
Get in touch to book an appointment, for further information, or to ask any question you wish. All contact is handled securely and confidentially.
"*" indicates required fields