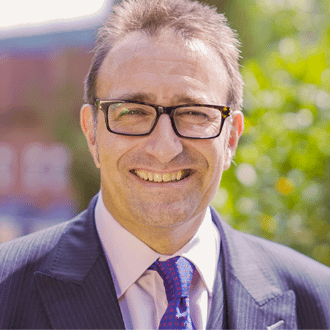 Mr Michael Stellakis
Consultant General & Colorectal Surgeon
Sub-Specialities
Lower GI Surgery
Bowel cancer screening and assessment
IBS (Irritable bowel syndrome)
Hernia
Laparoscopic gallbladder surgery
Keyhole hernia repair
Colonoscopy
Training & Background
Qualifications: :

MB.ChB, BSc (hons)

GMC number: :

3550137

:
Mr Stellakis is a Consultant General Surgeon, specialising in diseases of the bowel and abdominal wall. A few of his research interests include Irritable bowel syndrome, Coloproctology, Colorectal cancer and Hernias.
He has extensive experience in laparoscopic (keyhole) and endoscopic surgery and is one of 57 Consultant Surgeons in the UK who made up part of the national training programme, allowing him to train other consultants in advanced keyhole techniques for removing bowel cancers.
Mr Stellakis trained predominantly in London but also at various international institutes including Strasbourg and Paris. He completed a fellowship in laparoscopic bowel surgery at Frimley Park Hospital in 2004 prior to taking up his consultant post.
Research & Teaching
Mr Stellakis has a specific interest in keyhole repair of hernias, colonoscopies and sports groin injuries. He has developed the Warwickshire Hernia Centre that specialises in all types of abdominal hernia surgery including recurrent and complex hernias. He is one of the few UK surgeons who has performed over 1500 TEP laparoscopic hernia repairs with excellent audited results.
Professional Memberships
Association of Surgeons of Great Britain and Ireland
Association of Coloproctology of Great Britain and Ireland
British Medical Association
Association of Laparoscopic Surgeons