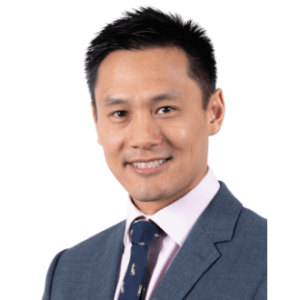 Mr James K-K Chan
Consultant Hand, Plastic & Reconstructive Surgeon
Sub-Specialities
Hand Surgery
Arthritis
Carpal Tunnel Syndrome
Cubital Tunnel Syndrome
Ganglion / Cyst
Trigger finger
de Quervain's tenosynovitis
Dupuytren's disease
Other Nerve, Tendon or Joint problems
Musician's hand
General Plastic Surgery
Benign skin lesions
Non-melanoma skin cancer excision & reconstruction
Scar correction / revision
Split earlobe repair
Soft tissue injury reconstruction
Training & Background
Qualifications:

MB, BChir, MA(Cantab), DPhil(Oxon), FRCS(Plast)

Year first qualified :

2004

GMC number:

6111972

Main NHS base:

Buckinghamshire Healthcare NHS Trust
Mr James Chan is a Consultant Hand, Plastic and Reconstructive Surgeon. He is fully registered on the General Medical Council (GMC) and an accredited Plastic Surgeon on the Specialist Register for Plastic Surgery. He is a Fellow of the Royal College of Surgeons and a member of the British Association of Plastic Reconstructive & Aesthetic Surgeons (BAPRAS) and the British Society for Surgery of the Hand (BSSH). His NHS practice is based at Stoke Mandeville Hospital, Wycombe General Hospital and the National Spinal Injuries Centre of the Buckinghamshire Healthcare NHS Trust.
Mr Chan believes in delivering the best evidence-based care tailored to the individual needs of his patients, whether this is surgical or non-surgical, to enable them to get on with their lives.
Following his medical qualification from Cambridge University in 2004 and junior posts in East Anglia and London, Mr. Chan completed his Higher Surgical Training in Plastic Surgery on the Oxford rotation. Subsequently, he was awarded a Travelling Bursary by BAPRAS to undertake further subspecialty training in Reconstructive Microsurgery at the Chang Gung Memorial Hospital in Taiwan, one of the foremost plastic surgery centres worldwide. This comprehensive training has provided him with the skillset to deal with common as well as complex surgical problems.
Research & Teaching
Mr Chan holds a Clinical Lectureship at Oxford University where he was Senior Scholar and awarded a PhD. He has worked as a Fellow at Cochrane UK where he focused on the synthesis and dissemination of Evidence-based Medicine. He has published widely in medical journals as well as the standard plastic surgery textbooks and contributed to national guidance on traumatic limb reconstruction. He has held awards and grants from institutions including the Wellcome Trust, Academy of Medical Sciences, Royal College of Surgeons of England, Royal College of Surgeons of Edinburgh and BAPRAS.
Dedicated to the next generation of surgeons, Mr Chan is a GMC-recognised trainer and member of the Education and Training Committee of BSSH, and interviews for National Selection for entry into higher speciality training in Plastic Surgery in the UK. He serves as a peer-reviewer for the top plastic surgery journals, runs a national microsurgery training course for surgical trainees, presents at national and international conferences and hosts 'Stoke Mandeville Plastics', a popular international webinar series for plastic surgeons which focuses on cutting edge Plastic Reconstructive Surgery.
Professional Memberships
Full Registration on the General Medical Council
Listed on the GMC Specialist Register for Plastic Surgery
Royal College of Surgeons of England
British Association of Plastic, Reconstructive & Aesthetic Surgeons
British Society for Surgery of the Hand
British Medical Association