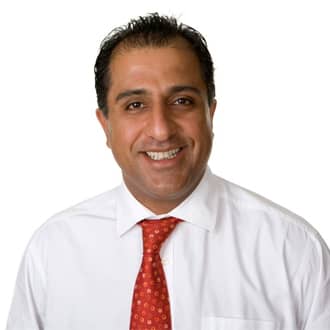 Prof. Kaveh Shakib
Consultant Oral and Maxillofacial Surgeon
Sub-Specialities
General oral surgery
Orthognathic and facial deformity surgery
Maxillofacial trauma
Facial skin cancer surgery and reconstruction
Training & Background
Qualifications:

BDS FDSRCPS FDSRCS PhD MBBS MRCS FRCS (OMFS) CCR

Year first qualified:

1993

GMC number:

6076058

Main NHS base:
Prof Kaveh Shakib is a highly experienced Oral and Maxillofacial Surgeon. He covers all aspects of diseases affecting the mouth, jaws, face and neck. The most common procedures performed by him include removal of impacted wisdom teeth, skin cancer surgery, facial and jaw deformity, salivary gland surgery, facial trauma and facial reconstruction including micro-vascular free flaps. In 2016 he completed a subspecialist TMJ (jaw joint) mini-residency program in USA.
Prof Shakib has treated more than 1000 patients with dental implants, often requiring bone augmentation. He is on the specialist register with General Medical Council (GMC) and the General Dental Council (GDC) as an Oral and Maxillofacial Surgeon.
At The New Foscote Hospital, he is able to provide a one-stop clinic, avoiding multiple follow up appointments. This includes the ability to take OPG x-rays, CT scans, blood tests and to perform biopsies on the same day if needed.
Research & Teaching
Prof. Kaveh Shakib has a continued interest in medical and dental research projects following an academic career recognized with multiple distinctions and awards. Teacher, examiner and mentor of specialist trainees. Presenter at scientific meetings and frequent publications in Scientific Journals. Examiner at the Royal College of Surgeons of England since 2010.
Editor in Chief of British Journal of Oral & Maxillofacial Surgery.
Reviewer for other medical publications including the British Medical Journal.
Awards Received
Honours in Preclinical Sciences, General Medicine & Surgery, Pharmacology & Therapeutics
UCL Bowater Memorial Prize in Pharmacology & Therapeutics 1993
UCL Graduate School Travelling Fellowship 1999
UCL Certificate of Merit in Surgery 2003
UCL Distinction in Surgery 2003
RCS – The Frances and Augustus Newman Foundation Research Grant 2000
International Society of Nephrology – Young researcher Award 2001
BAOMS – Bursary for Research Achievements 2002 & the Paul Toller Research Prize 2010
Professional Memberships
Editor British Journal Oral & Maxillofacial Surgery 2014
Post Graduate Examiner Royal College of Surgeon of England 2011