Dermatology in Banbury
The New Foscote Hospital offers private dermatological care, where you can be referred by your GP, or self refer. Diagnosis and treatment are provided by an experienced consultant.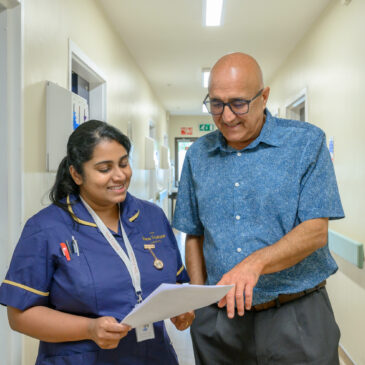 Being Comfortable in Your Skin
Skin conditions are the leading reason for medical visits in the UK. They can be uncomfortable, distressing and change lives.
Fortunately, dermatological science has advanced in recent years and with the support of a leading consultant, most conditions can be successfully treated. A key part of this is to seek diagnosis as soon as possible.
Conditions such as skin cancer are well known for needing to be treated early but the same applies to others. Many issues with the skin, hair, or nails become more entrenched when left untreated.
Our dermatology clinic provides care for acne, eczema, psoriasis and far more. Careful diagnosis and specialist procedures are available, such as laser treatment, or Mohs surgery for skin cancers.
All we would ask is that you arrange to see one of our dermatologists as soon as you can. They understand that being comfortable in your own skin is important and will provide individual care.
Dermatological Conditions
Our private dermatologists can help you with the diagnosis and treatment of a varied range of different issues with your skin, including:
Acne
Eczema
Moles
Allergies
Lesions
Rashes
Melanoma
Skin cancer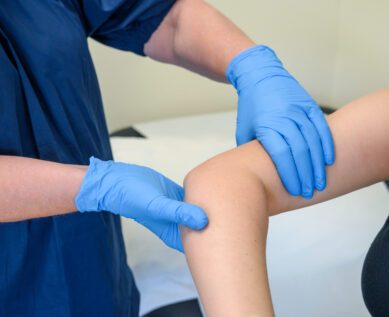 Highest standards of care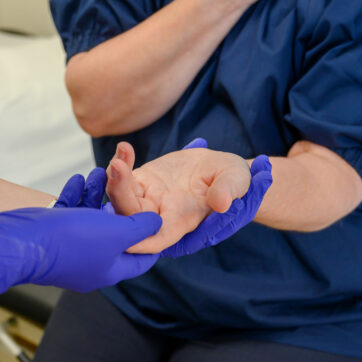 Dermatology Treatment
At The New Foscote Hospital we provide a range of dermatological treatments, including surgeries and cancer treatment, at our dedicated private hospital.
Acne treatment
Eczema treatment
Dermoscopy
Skin lesion removal
Screening of suspicious moles
Melanoma and skin cancer treatment
Dermatology Consultants
Our consultant dermatologists are experienced and highly regarded in their field.
Skin problems can really make an impact on your daily life, so being able to talk to a specialist quickly can make a big difference. We can help find the answers to your skin problems, and advise you on the best treatments too.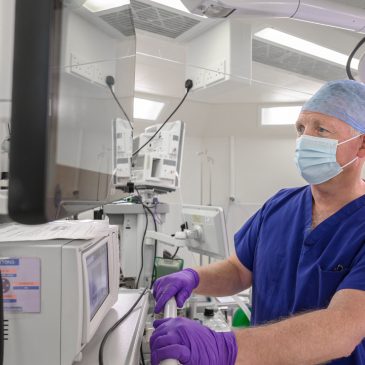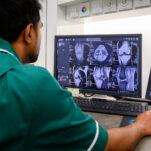 Our Facilities
The recently refurbished New Foscote Hospital offers patients first rate facilities. An ideal setting for medical treatment, or surgery, backed up by advanced diagnostic equipment.
On Site X-ray, Ultrasound and MRI

Having a full range of diagnostics in house supports our medical team and more importantly, brings prompt treatment to our patients.

State of the Art Surgical Theatres

Accuracy and safety in surgery come from experienced hands, along with the finest equipment and technology. A combination which produces the outcomes patients deserve..

Beautiful Private Accommodation

En-suite rooms and delicious meals make life comfortable, less stressful. Our dedicated staff help to do the same through care and timely information. You are welcome to:
Dermatology Consultant Fees
In most cases, if you are meeting your own costs, you can self refer directly to one of our dermatology consultants.
Patients using medical insurance should be fine, as all our consultants work within acceptable fee levels. Consultations typically cost between £150 and £250.
Consultants at our hospital are renowned, senior physicians or surgeons. They will be on the General Medical Council's specialist register, along with belonging to specialist bodies.
As importantly, they are here because along with their skills and knowledge, they share our patient first ethos.
To request an appointment with a consultant, please use use the form, email link, or phone number below.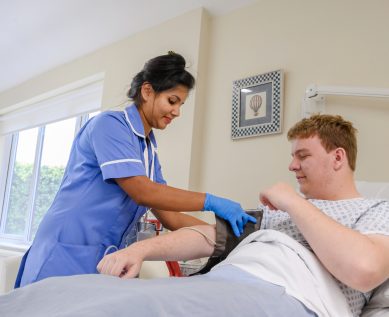 We accept both insured & self-pay patients
Speak to our team today
Get in touch to book an appointment, for further information, or to ask any question you wish. All contact is handled securely and confidentially.
"*" indicates required fields