Inpatient Information
Our dedicated team are there for you, to bring a stress free, relaxing environment and fine medical care.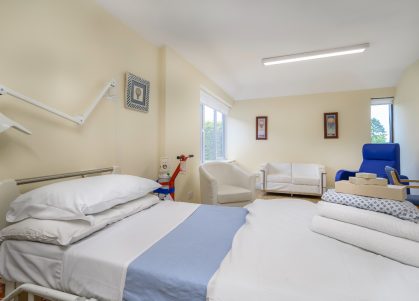 Pre-Operative Assessment
Most patients being admitted as an inpatient will be asked to attend a pre-operative assessment, with one of our nursing staff. They normally take place several days before you are due to be admitted.
Please make sure you attend this appointment, which is for your safety. The nurse will check your medical background and current health, in case any points need to be raised with your consultant, or anaesthetist.
If blood tests are needed, they will be carried out at this appointment, along with any other tests your health, or your procedure require.
The appointment shouldn't take more than an hour and you can then return home. Perhaps with further information, as you are welcome to ask any questions you wish at the time.
A pre-operative assessment in not a reason for concern, simply a way to make sure you receive appropriate care. Your procedure can not however take place until a pre-operative assessment has been completed.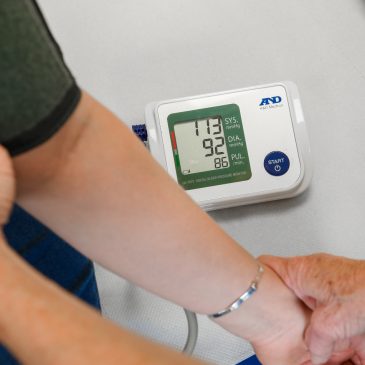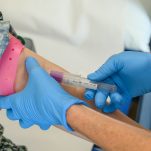 Travel & Parking
Our hospital is on the southern outskirts of Banbury. If you coming by car, entering the postcode OX16 9XP in your sat nav should help, or click on the F icon on the map to get directions from Google.
Please be aware that if you are undergoing a general anaesthetic, or sedation, you should not drive yourself, or drive at all for 24 hours. A train to Banbury station and a brief taxi ride is an alternative.
If a family member, or friend are driving you, they are welcome to use the free patient's car park, near the hospital's main entrance.
Electric charging points are available and there is ample space, including disabled parking spaces. Easy access is provided, if you do need any assistance, reception will be pleased to organise this.
What To Bring With You
Documentation

Your GP referral letter (if you have one).
Where you are paying through insurance, you must bring your insurance details and insurer's authorisation code.
Personal Items

Everything you need to be comfortable is provided, including toiletries, slippers, dressing gown and nightwear. You are more than welcome to bring your own if you prefer.

Medication

If you are currently taking any medication, please make sure to bring this with you, in the original packaging.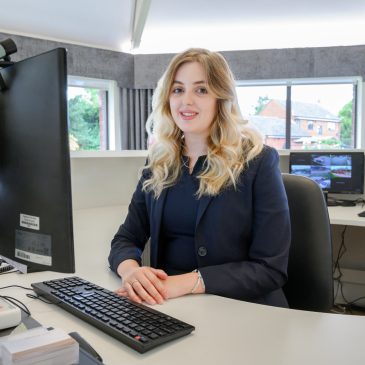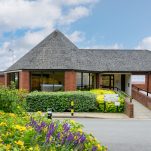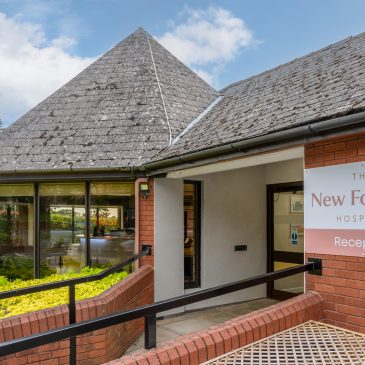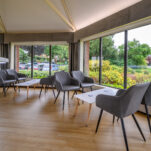 Arrival & Admission
Please register at reception on arrival, where any required admin can be completed, before you are shown to your private room.
A nurse will explain all the facilities available, answer questions and make sure you are comfortably settled in your room. They then begin the formal admission process.
This may include a few questions about your general health, as well as explaining what to expect during your stay. Your consultant and anaesthetist will also visit before treatment starts.
If there are points you wish to discuss with your consultant, or anaesthetist, by all means let the nurse know. This can ensure the right information has been checked in advance.
All our staff work together to make sure no concerns are left unanswered, peace of mind contributes to your treatment.
Supportive Facilities
Each of our pleasant private rooms is furnished for comfort and relaxation. Cleanliness is assured, the en-suite bathroom will have an ample supply of towels and toiletries.
Along with a high quality medical bed, all rooms have television with Freeview, a direct dial telephone, a desk and seating. Most offer views over our landscaped gardens.
A call bell will alert nursing staff if you need them, or a Resident Medical Officer is available in house at all times. Your medical needs and wellbeing are our primary focus.
An on site kitchen provides fresh, chef prepared meals, with good dietary choice. Hot and cold drinks are available throughout your stay.
Visitors can attend throughout much of the day. They are welcome to tea, or coffee, or at a moderate cost, to join you in a delicious meal.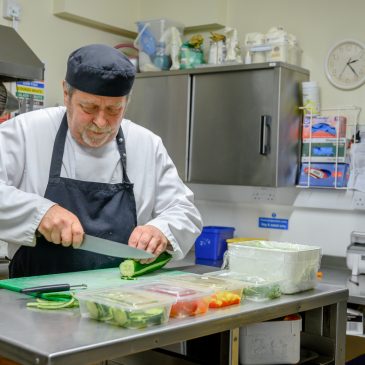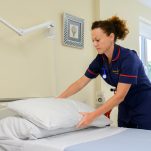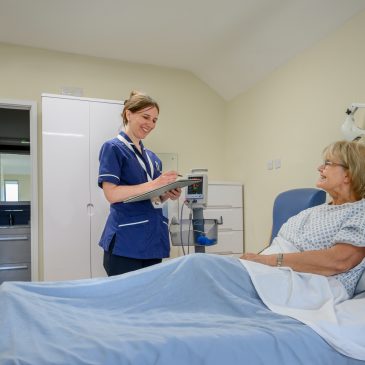 After Your Treatment
You will be brought back to your room for recovery, where a nurse will check regularly. If you are in discomfort, or have any cause for concern, please make your nurse aware, or use your bedside call bell.
If you wish, your partner, or relative can wait in the bedroom, for your return from the operating theatre. Your consultant will normally visit later that day, or on the morning following surgery.
Once your consultant and other staff involved in your care are satisfied that you are recovering well, you can be discharged and return home.
Before you leave, verbal and written information about any medication, or special care needed will be provided. Any follow up appointments will normally be arranged, or confirmed later by letter.
If you need a taxi to get home, please ask reception to arrange this. A staff member will be pleased to assist with carrying your possessions, or offer any support you need.
Speak to our team today
Get in touch to book an appointment, for further information, or to ask any question you wish. All contact is handled securely and confidentially.
"*" indicates required fields