Private Radiology In Banbury
An Oxfordshire hospital, with a state of the art radiology department. This includes on-site MRI scans, x-rays, ultrasound and more, to make important diagnostic information immediately available.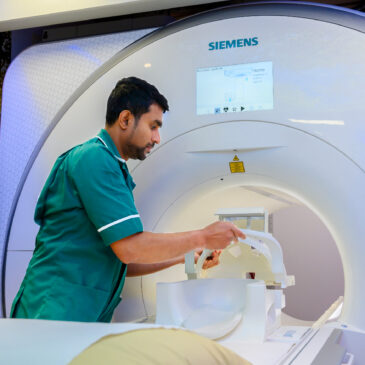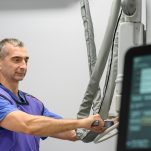 The Value Of Medical Imaging
We can all think of medical imaging as an add on, or precursor to treatment. The reality is that without imaging, that treatment often wouldn't happen, or be carried out blind.
X-rays, ultrasound and MRI scans are probably responsible for saving more lives and avoiding more serious illness than any field you could think of. A true miracle of science.
They will often be used for diagnosis but can assist in guiding surgery, giving injections, or removing unwanted growths,
This is why our hospital chooses to have every imaging facility in house. Delay is avoided, which can be vital, treatment is more accurate and successful.
Our amazing team of consultant radiologists help to ensure this. Through their knowledge and care, along with their ability to understand the needs of patients, or colleagues.
Radiology Tests & Scans
Our specialist radiology team provides on-site access to key diagnostic scans, including:
MRI scan
Diagnostic ultrasound
X-ray
Biopsy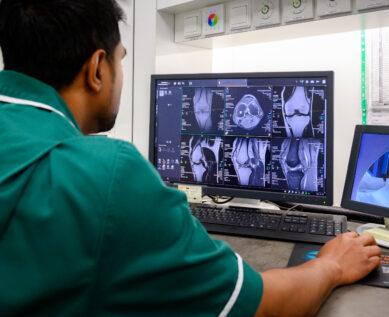 Free parking for patients and visitors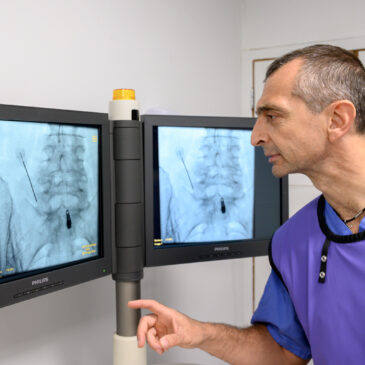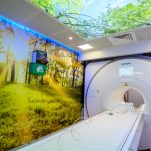 Radiology Related Treatment
As well as diagnosis, our radiology department provides treatments to help with pain management, cysts and other conditions.
Joint injections
Nerve root injections
Epidural injections
Facet joint injections
Tendon ligament bursal injection
Barbotage for tendon calcium deposition
Release of trigger finger
Paracentesis
Biopsy including liver, soft tissue and bone
Aspiration of cysts and fluid collection
Having a Radiology department providing MRI, X-Rays and ultrasound right here at the hospital means that we can get you a faster diagnosis and faster treatment too.
Radiology Consultants
Our consultant radiologists are highly experienced and highly regarded in their field.
Radiology Consultation Fees
In most cases, if you are meeting your own costs, you can self refer directly to one of our radiology consultants.
Patients using medical insurance should be fine, as all our consultants work within acceptable fee levels. Consultations typically cost between £150 and £250.
Consultants at our hospital are renowned, senior physicians or surgeons. They will be on the General Medical Council's specialist register, along with belonging to specialist bodies.
As importantly, they are here because along with their skills and knowledge, they share our patient first ethos.
To request an appointment with a consultant, please use use the form, email link, or phone number below.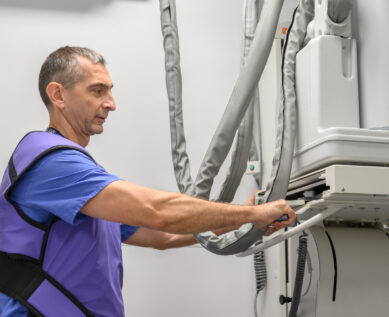 We accept both insured & self-pay patients
Speak to our team today
Get in touch to book an appointment, for further information, or to ask any question you wish. All contact is handled securely and confidentially.
"*" indicates required fields