Endoscopy In Banbury
Endoscopy is a term which describes using a long, thin tube with a camera, to look inside your body, perhaps your throat, abdomen, or colon. A consultant led procedure, at our private Oxfordshire hospital.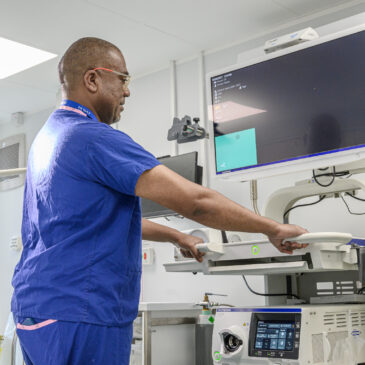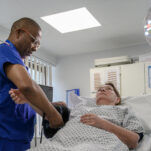 An Important Medical Tool
Endoscopy is a procedure which uses a thin, flexible fibre optic tube, light and camera, to investigate the health of your internal organs.
A range of endoscopic procedures look at different parts of your body, from your throat to your colon. They are primarily used for diagnosis, although can assist with treatment.
A channel inside an endoscope allows fine surgical implements to be added. Your consultant could take cell samples, biopsies, or remove suspicious growths, without any need for surgical intervention.
There are times when an endoscope is used to support other treatment, such as minimally invasive surgery. The primary uses are to screen for cancer, or diagnose internal diseases.
Understanding your symptoms without needing to literally look inside your body is a vital part of medicine. Supporting internal health and comfort, part of an agreeable life.
Endoscopy Related Conditions
Our specialist endoscopy team can help you gain a diagnosis for a wide range of conditions, including:
Coeliac disease
Polyps and cysts
Ulcers
Liver disease
Crohn's disease
Ulcerative colitis
Cancers
Diverticulitis
GORD
Gastritis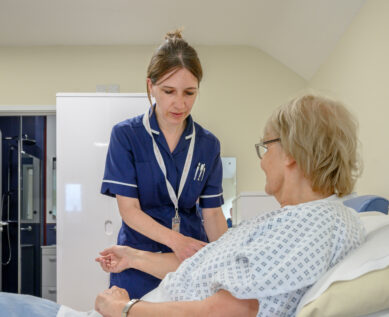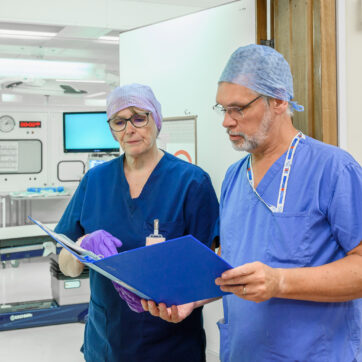 Endoscopy Procedures
At The New Foscote Hospital, we provide a range of endoscopy procedures at our dedicated private hospital.
Colonoscopy
Cystoscopy
Gastroscopy
Flexible sigmoidoscopy
Combined gastroscopy and colonoscopy
Upper gastrointestinal tract endoscopy
Endoscopy covers a lot of different diagnostic procedures, including gastroscopies, colonoscopies and cystoscopies. Our dedicated Endoscopy team makes sure that you feel confident, supported and relaxed throughout your procedure.
Endoscopy Consultants
Our consultant gastroenterologists and general surgeons are highly experienced and highly regarded in their field.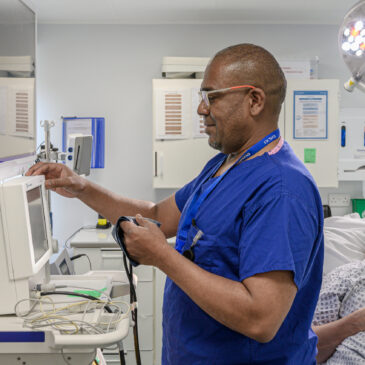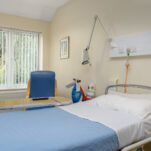 Our Facilities
The recently refurbished New Foscote Hospital offers patients first rate facilities. An ideal setting for medical treatment, or surgery, backed up by advanced diagnostic equipment.
On Site X-ray, Ultrasound and MRI

Having a full range of diagnostics in house supports our medical team and more importantly, brings prompt treatment to our patients.

State of the Art Surgical Theatres

Accuracy and safety in surgery come from experienced hands, along with the finest equipment and technology. A combination which produces the outcomes patients deserve..

Beautiful Private Accommodation

En-suite rooms and delicious meals make life comfortable, less stressful. Our dedicated staff help to do the same through care and timely information. You are welcome to:
Private Endoscopy Fees
You can self-refer for a consultation with any of our expert consultants, who can then refer you for an endoscopic procedure. Consultations typically cost between £150-£250, and are available to both self-pay and insured patients.
Endoscopy Prices
Flexible sigmoidoscopy
£1,100
Combined gastroscopy and colonoscopy
£1,800
Upper gastrointestinal tract endoscopy
£1,300
Haemorrhoids treatments
£750
If you are interested in booking a consultation with our endoscopy department, please fill out the form below, or get in touch through the email link, or phone number.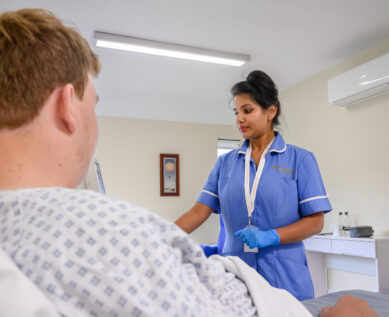 We accept both insured & self-pay patients
Speak to our team today
Get in touch to book an appointment, for further information, or to ask any question you wish. All contact is handled securely and confidentially.
"*" indicates required fields