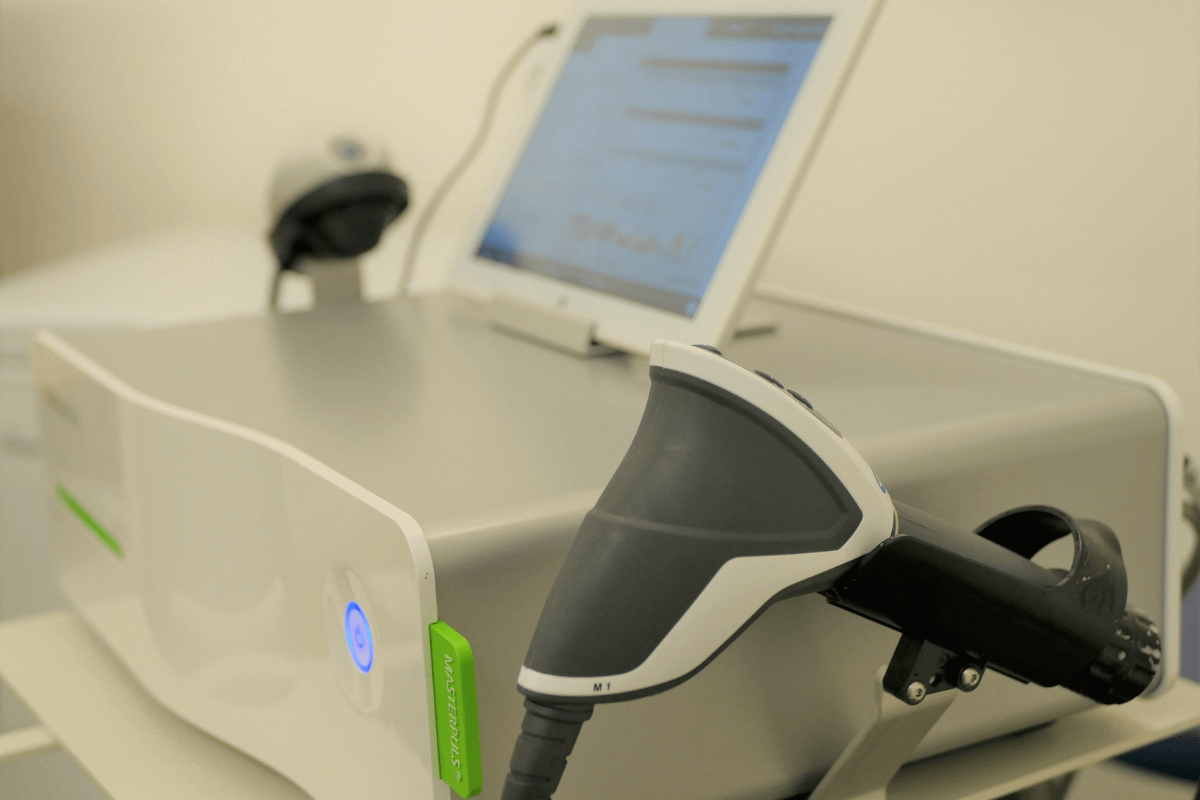 Physiotherapy Shockwave Treatment
Physiotherapy Shockwave Treatment is used for treating painful areas of the body and to restore mobility. It is an effective, non-surgical procedure that helps repair irritated tissues that have been unable to recover from an initial injury.
Shockwave therapy can be administered weekly to receive the best results, therefore we have a Shockwave package in place that has proven benefits with a structured rehabilitation and exercise plan as advised by the Physiotherapy team.
How it works:
A Shockwave therapy device is used to send acoustic waves through irritated tissues, which triggers an inflammatory response that encourages the tissues that have not yet recovered to heal.
This procedure can target pain in specific areas in the joints, bones, muscles, tendons and ligaments, helping to restore function which will enable patients to get back to their active lifestyles and everyday routines.
Shockwave Therapy can heal a variety of conditions, including:
Shoulder Tendinopathy
Calcification of shoulder tendon
Tennis elbow
Plantar fascia
Greater trochanteric pain (Lateral hip pain)
Patella tendinopathy
Achilles tendinopathy